---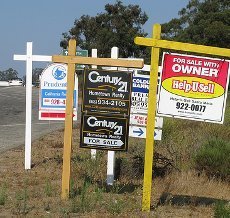 In light of the recent years of turmoil in the U.S. housing market, one would guess that consumers are gun-shy about purchasing and owning a home. However, a Home Buyer Poll released this week, conducted by TD Bank, shows that aspirations to buy a home remain very high among younger consumers.
Results show that out of those consumers who are age 18-34 and currently renting, 84 percent of them say they have strong plans to buy a house in the future. Researchers also said that over half of those surveyed equated a home purchase with living the "American Dream," and 59 percent saw homeownership as exciting, and associated it with a high level of pride.
"There's no denying buying a home is a pivotal point in a person's life. Our survey tells us that people are looking to buy homes, and attitudes towards homeownership have continued to remain positive over the years," said executive vice president of TD Bank's Retail Lending division Michael Coply in a press release.
The survey also showed the most important reasons for wanting homeownership among 18-34 year olds.
To merely live out the American Dream was the reason for wanting a home for 18 percent of the respondents. Around 17 percent felt owning a home was simply "a good opportunity", 11 percent wanted a home because they also have plans of starting a family, and 10 percent of those surveyed said they were already "financially ready" to own a home.
Researchers also broke down the survey's answers by gender, as 66 percent of female respondents plan to own a home, compared to 57 percent of men, showing very little difference among the genders as it pertains to still having faith in the U.S. housing market.
But industry experts say it's all about which lender you go with when it comes to taking that first step in homeownership.
"With more than half of homeowners surveyed stating getting a mortgage and making a down payment is the preferred method of payment, choosing a lender remains a vital step in the home buying process," warned Copley.
The survey consisted of 1,300 consumers across the United States, who were made up of current renters, expected home buyers and current home owners. Other results from the survey include:
Three out of 10 homeowners consider their house their dream home.
While younger homeowners are more stressed (20%) compared to older homeowners when asked to look back on their first home, older homeowners were more proud (51%), more confident (20%) and far less stressed (9%).
Seventy-eight percent of respondents said that they plan to stay in their current home.
Staying within budget (43%) is a top consideration when buying a home among those who intend to buy.
The report also included some home buying tips for those who do plan to enter the market.
Determine how much you can afford:
By looking at your income and current monthly debts you can determine what you can afford.
Buying a home isn't for everyone:
Know the benefits of owning vs. renting before making any decisions. Also stop to think about what type of home you can afford and which style suits your lifestyle such as single-family homes, townhouses or fixer-uppers.
Narrow the focus of your search:
Many factors impact the ideal type of house for each buyer, including desired features and benefits, life stage and how many improvements you are willing to make before moving in.
Make the mortgage process as hassle-free as possible:
From fixed-rate to adjustable-rate, there are several options to fit your needs.
---