---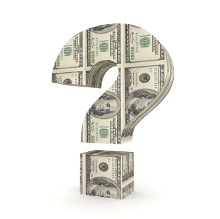 Many consumers are cutting back on spending in various areas. For some it's entertainment, for others it's cutting back on utility usage or clothes. But wherever cutbacks are needed, it doesn't seem like they apply to pharmaceutical products, groceries or gasoline.
A new study released by consultant company Empathica Inc., finds that nine out of ten consumers are spending the same amount or more at the gas station.
Seems like a no brainer, right? But consumers could choose other means of transportation to cut down on fuel costs, like carpooling or taking public transportation. But the report shows that for consumers, using their own means of transportation is important enough to keep them spending at the pump.
As for groceries, merely one in five consumers reported spending less, compared to 25 percent who expected to spend the same amount. This particular survey result evenly matches other studies that confirm consumers are spending less on dining out.
The survey also found that one in four consumers are spending less on pharmaceuticals, showing 60 percent spending the same and 15 percent spending more than they did before at the pharmacy.
"The economy is affecting American consumers just as we expected with specific segments continuing to be challenged," said Dr. Gary Edwards, chief customer officer, at Empathica. "The economy as a whole is still on the mend, and although we are starting to see an uptick in the job market, it doesn't necessarily mean consumers are eager to spend."
Biggest concerns
The survey also reveals exactly what consumers are most concerned about today. The top three areas were the economy (31 percent), debt (25 percent) and job security (19 percent). In addition, the survey also showed that consumers are spending less in other areas of life mainly due to their worries about falling into greater debt, or having to shell out more dollars for housing and utility costs.
Other survey results show that 60 percent of consumers feel they have it harder now than they did six months prior, and a third said their finances weren't any better or worse off in the last six months.
But all storms eventually come to an end, and economic storms aren't excluded from this truth. With signs of the economy improving in recent months, the report also reflects the growing optimism among various aged consumers.
Nearly 50 percent of consumers aged 18 to 24 look at their current financial situation in a positive light, as those over age 65 don't share the same optimism. Only 19 percent of that age group feel good about their personal finances.
"Uncertainty still remains among consumers with continued caution around spending on non-essentials," said Edwards.
---