---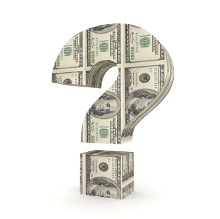 Spring time is all about newness, fresh starts and different beginnings, but this spring looked more like last spring, as consumers were still reluctant to shop and spend money in the first four months of 2012.
Retail analysts reported that the U.S. unemployment rate, coupled with low sales numbers and a jittery stock market has store owners worried that low consumer spending will continue into the summer months.
"The confidence is not there among consumers to predict, 'Hey we'll have a really strong summer,' " said Judith Russell, editor of the Robin Report. "But there is probably going to be a boost over Mother's Day in the next couple of weeks."
According to business data providers Thomson Reuters, major chain stores expected a 1.5 percent lift in sales in April 2012, but fell short with only a 0.8 percent increase, which is the lowest monthly increase this year, and considerably lower than March when sales were up 4.3 percent from one year prior.
Warm weather
Industry experts attributed the poor sales number to unreasonably warm weather, which led consumers to buy summer clothes over the late winter items they would normally purchase. Thomson Reuters confirmed that in April and March combined, retailers saw a 2.5 percent increase, which was down from 5.4 percent in those same months in 2011. Overall, nearly 53 percent of all retailers fell under their sales expectations so far this year.
However, some analysts are cautiously optimistic and believe the summer months will better inspire consumers to spend as the hot season is almost synonymous with new outfits and accessories.
"It's going to be relatively slow and modest growth through the summer," said Ken Perkins of Retail Metrics Inc. "Two to three percent growth would be my expectation, provided we don't see a significant drop-off of job growth."
Not all retailers suffered poor sales in April. The sports chain Zumiez Inc. scored a 10.1 percent increase, and high end retailers Nordstrom Inc. witnessed a sales lift of 7.1 percent in April 2012. But, other companies failed to hit its desired sales mark. Costco Wholesale Corp, Macy's Inc., and Target Corp., all fell below its expected numbers. Retail experts do say however, that Mother's Day should provide a jolt and bring spring's low consumer spending up a bit.
Which provides a smidgen of hope to retailers who are looking to make up ground from a dismal sales start this year.
---