---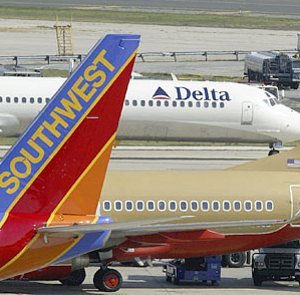 Are you sitting on a bunch of frequent flyer miles? You're not alone.
InsideFlyer magazine reports there are 9.7 trillion unredeemed rewards miles given by airlines around the globe. Tom Gibson, CEO of AlphaFlightGuru.com, a company that helps travelers obtain flights by using their frequent flyer rewards points, said that people rarely cash in their points, although they're very knowledgeable on how to accumulate them.
"It's usually simple for people to accumulate rewards points through credit cards and airline loyalty programs. The real challenge comes in actually trying to redeem them," he said.
Consumers do love their frequent flyer programs, even if they don't cash in the rewards very often, according to a ConsumerAffairs sentiment analysis of about 44,000 comments posted on Facebook, Twitter and other social media.
Our analysis found that positive sentiment peaked in the high travel months of December and April, perhaps reflecting the ebullience of travelers who actually managed to cash in some of their hard-won points.
According to the InsideFlyer report, eight percent of plane tickets that were issued by the most prominent U.S. airlines in 2011 came from credit card rewards points. After analyzing all of the airline's yearly filings submitted to the Securities and Exchange Commission, InsideFlyer revealed that Alaska Airlines had the highest amount of customers that purchased tickets with rewards points, at 8.9 percent.
American Airlines came in a close second at 8.8 percent, Southwest at 8.3 percent, rounded off by Delta and United, at 8.2 percent respectively.
On the lower side of the percentage scale was Hawaiian Airlines at 5.7 percent, US Airways at 4 percent and JetBlue at 2 percent.
Wonder why?
Gibson links the high amount of unredeemed points to the airlines' making it harder for customers to cash them in. He advises customers to be proactive when deciding to cash in their miles.
"If travel dates aren't firm, one of the best strategies for getting flights is to wait until three to seven days prior to departure. The airlines are usually able to figure out how many seats aren't going to be sold and will release them into the inventory for frequent flier travel, he said.
In a separate study conducted by Idea Works in 2011, it was learned that Southwest had the highest percentage (99.3 percent) when it came to its customers redeeming points. Delta's SkyMiles members only had a 27.1 percent chance of getting their desired flights, and 25.7 percent of US Airways Dividend Miles members had a chance of successfully redeeming their points.
Earlier this year ConsumerAffairs covered specific things that frequent flyer programs didn't want the consumer to know -- like raising the necessary mileage needed on your credit card to purchase another ticket, or by making an effort to keep the redemption amounts below a certain yearly percentage to turn more profit.
Gibson also stated that airline miles remain the top reward option for those with enough rewards points. American Airlines' AAdvantage program showed 167 billion rewards miles in 2011, and 65 percent of those miles came from credit card companies and other organizations, who buy miles in bulk to later dole them out to customers with sufficient points.
In addition, AAdvantage program members had 591 billion miles available for use. The questions remains though -- how many of those people will continue to get the short end of the rewards-point-stick? It certainly remains to be seen.
---