---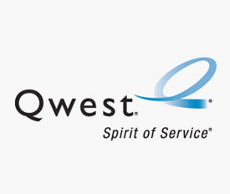 The Justice Department has returned approximately $44 million to victims of a securities fraud scheme related to Qwest Communications International Inc., Assistant Attorney General Lanny A. Breuer of the Justice Department's Criminal Division, U.S. Attorney John F. Walsh for the District of Colorado and Special Agent in Charge James F. Yacone of the FBI's Denver Division announced.
The $44 million in funds were forfeited to the United States as a result of the 2007 federal conviction of Qwest's chief executive officer, Joseph P. Nacchio, for securities fraud. The forfeited funds are being returned to 112,210 victims who incurred losses on Qwest securities purchased during the fraud scheme.
Between 1999 and 2002, Nacchio publicly announced unrealistic revenue projections for Qwest and then caused Qwest to issue false and misleading statements to the public about the company's financial condition, as part of his scheme to commit securities fraud. After the irregularities were discovered, Qwest stock, which had traded as high as $60 per share, plummeted to about $1 per share.
Following his conviction, Nacchio was sentenced to 70 months in prison and was ordered to forfeit $44 million in funds, the net proceeds he received from the fraud scheme. Nacchio was also ordered to pay a $19 million fine, which, by law, was paid to a fund for victims of crime.
"Securities fraud is a particularly insidious crime because it undermines public confidence in the financial markets," said U.S. Attorney Walsh. "I am pleased that we were able to recover more than $44 million in criminal proceeds and return it to innocent Qwest investors."
"Following his conviction for securities fraud, Mr. Nacchio was ordered to forfeit $44 million," said Assistant Attorney General Breuer. "Today, we are fulfilling a central objective of the Criminal Division's Victim Asset Recovery Program and returning those funds to the victims of Mr. Nacchio's crime."
Persons with questions about the Qwest distribution should contact the Remission Administrator at 1-877-268-3001, or visit the website at www.gilardi.com/qwestremission.
---