---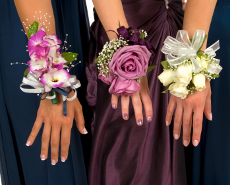 It's that time of year again, isn't it? That in-between season of spring and summer where one doesn't know whether to bring or leave that light jacket with them. It's also the season for high school proms, and as each student is securing their limos, outfits and after parties, mom and dad will be handed the bill. And what a hefty bill it's going to be.
A recently released survey from Visa Inc. shows that the average family will shell out $1,078 per prom, which has increased from $807 last prom season. And despite any recessionary issues, families continue to spend, as previously reported by ConsumerAffairs.
"Prom season spending is spiraling out of control as teens continuously try to one-up each other," Jason Alderman, senior director of global financial education for Visa, said in a statement. "It's important to remember that prom is a high school dance, not a wedding, and parents need to set limits in order to demonstrate financial responsibility."
Easier said than done, as the survey shows that families with household incomes of $20,000 to $29,999 will spend more than households with a higher yearly income. An amazing $2,635 will be spent per prom for families who make less than $30,000 a year, as compared to only $842 from families with a yearly income of $75,000 or higher.
Experts point to teenagers being influenced by celebrities and certain reality TV stars, and try to match their level of opulence. Many teens consider the prom their true moment to finally shine, while choosing to pour all of their high fashion and high lifestyle dreams into one prom night.
"It's a rite of passage," said Linda Korman, advertising director for both Seventeen Prom and Teen Prom magazines. "Girls want to dress to impress"
And the cost to impress are at an all-time high with prom dresses averaging in the $200 range, according to the website Dress-market.com, and that's at the very low end of the fashion scale. Fancier dresses can be priced up to $500, not to mention accessories, hair, make-up, and those pricey prom pictures being offered in $100 and $200 packages.
Prom experts also say that separating yourself from the rest of the prom-going pack is a colossal part of the prom experience, and showing up with an outfit or limo that no one else has is one of the social rules of the day.
Be different
Alison Jatlow, retail strategist at the consulting firm Kurt Salmon, agrees.
"There's a general sense of people wanting to be differentiated," she explains. "Going to a national chain and getting the same dress that 18 other girls have is not a chance for me to differentiate myself or express my individuality, which is such an important part of my social experience today."
But why does individuality have to come with such a high price? Maybe teens can differentiate themselves even further, by being the only ones at the dance who choose not to make a major fuss over a fleeting night that will quickly be replaced by the excitement of graduation.
---