---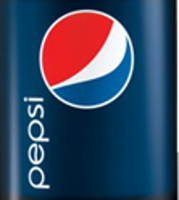 McDonalds or Burger King? Nike or Reebok? Apple or Microsoft? When it comes to two huge dueling companies, the battles can become quite intense. Not only for the consumer but also for companies that choose to sell their products.
This is the case with Coca-Cola and PepsiCo, as they have both been engaged in a bidding war to exclusively sell their products at some of the most well-known eating franchises in the United States.
The most recent rounds of product battle started at the close of 2011, as PepsiCo inked an exclusive partnership deal with pizza giants Papa Johns, after choosing not to continue with Coke as their main beverage supplier, after a 25 year relationship. Score one for Pepsi.
In the equivalent of an effective counter punch, Coke scored a return blow by signing an exclusive deal with Dunkin brands, knocking Pepsi beverages out of all Dunkin Donuts and Baskin-Robbin locations. However, Coke's victory celebration was short-lived, as Pepsi revealed they now have an exclusive deal with Family Dollar to sell its products in all of their 7,100 U.S.stores.
DineEquity
This all led up to the most recent fight in gaining beverage exclusivity with DineEquity, which owns all of Applebee's and IHOP restaurants. For decades DineEquity had the best of both beverage worlds, as they sold both Coke and Pepsi products, but no longer, as the restaurant company agreed to a 10-year deal with Pepsi to be the sole drink provider for all of its eateries.
DineEquity said they preferred PepsiCo's terms, as it proved to be a better fit for its franchise, and that Pepsi contained a wider array of beverage choices for the customers.
"The agreement with PepsiCo illustrates our ongoing efforts to fully leverage DineEquity's scale to the ultimate benefit of our brands, franchisees and guests," said Julia Stewart, chairman and CEO of DineEquity."By consolidating our business with PepsiCo, we achieved more advantages terms for our franchises than ever before, while securing the widest variety of beverage options for our guests."
Pepsi also took their counter-attack even further by joining up with Twitter to showcase a new concert series called the "Live for Now" marketing campaign, that will include major musical talent from A-list musicians, beginning May of 2012.
With the ongoing battle for soda supremacy between Coke and Pepsi, it's certain that there will be yet another fight bell sounding off, to begin yet another round for these two mega-companies to compete for franchise dollars.
---