---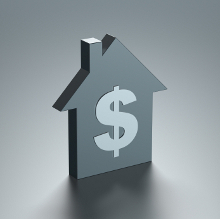 Several times since 2009 analysts have suggested that home prices had bottomed, only to see home values go even lower.
But with months of data showing a strengthening heartbeat in the housing sector, optimism is building. A study by the Demand Institute predicts home valuations will start to climb again while adjacent consumer industries will capture significant new growth opportunities in 2012 and beyond as the U.S. housing market finally turns the corner.
The Demand Institute is a non-profit, non-advocacy organization that tracks global consumer demand.
The report predicts that average home prices will increase by up to one percent in the second half of 2012. By 2014, home prices will increase by as much as 2.5 percent.
Different kind of recovery
From 2015 to 2017, the study projects annual increases between three and four percent. This recovery will not be uniform across the country, and the strongest markets could capture average gains of 5 percent or more in the coming years. The researchers say this recovery will be weaker than those in the past, and very different in one important way.
"In these initial years, the prime driver of recovery won't be new home construction, but rather demand for rental properties," said Louise Keely, Chief Research Officer at The Demand Institute and a co-author of the report. "This is a remarkable change from previous recoveries. It is a measure of just how severe the Great Recession has been that such a wide swath of Americans had to delay, scale back, or put off entirely their dreams of home ownership."
One reason owner-occupants aren't leading the recovery is the stricter lending standards in the mortgage industry. Borrowers must now have larger down payments and higher credit scores. Currently, about a third of monthly home sales are to investors, most of whom pay in cash.
Stable home ownership rates
"In the long-term, we don't expect home ownership rates to change," said Bart van Ark, Chief Economist at The Conference Board and co-author of the report. "Over 80 percent of Americans in recent surveys still agree that buying a home is the best long-term investment they can make. What will be intriguing to watch is how their aspirations around home ownership are affected by this period of extended austerity."
Between 2006 and 2011, some $7 trillion in American wealth was wiped out when home prices dropped 30 percent after dramatic climb in valuations during the housing bubble. Looking forward, the moderate growth expectations for coming years suggest a return to normalcy, the researchers say.
As home prices continue to drop and interest rates fall further, first-time buyers and others who remained relatively cautious will be drawn back into the housing market. And, as the market recovers, so too will consumer spending.
---