---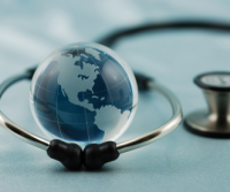 You do it for your travel plans, you also do it for clothes and food shopping, so why not use the Web for getting the best health care? Or to get the best prices for a medical procedure?
Many new companies are eager to get in on the act by bringing the convenience of shopping online to health care, according to a Bloombergreport.
With rising health care costs, and a growing number of general physicians and specialists offering services, many consumers are forced to play a guessing game when it comes to choosing the safest and most cost-efficient medical procedure and practitioner.
Castlight Health Inc., says it recognizes this consumer need and wants to provide an alternative way to seek out the best-priced physician and services, and match those prices with the best patient reviews.
Publishing patient reviews can get tricky, though, as many sites have learned. Many doctors and dentists feel strongly that no patient could possibly be competent to critique their services and are quick to slap suits on anyone who posts a negative review. In one extreme case, a Florida plastic surgeon filed suit in a Virginia court against an anonymous critic, using the argument that someone in Virginia might have read the review.
"This is about changing the way people shop for health care, and as a consequence, changing the way care gets delivered," said Giovanni Colella, one of the co-founders of Castlight Health Inc.
True, but keep in mind that any physician who gets all positive reviews may have found a way to sue or buy his way to his sterling rating.
Healthcare shopping
Castlight is a company which specializes in health care shopping, similar to companies like Healthcare Blue Book. While Castlight typically works with those companies with self-insured health plans, Healthcare Blue Book mostly serves those consumers that pay cash for their medical services, due to not having insurance.
The United States currently has 49.9 million people lacking health insurance at the moment, and 16.3 percent of the population were uninsured in 2011, according to the Census Bureau. Low-income families, U.S. citizens ages 19 to 25, and foreign born U.S. citizens, make up the majority of the uninsured in the U.S., and many of them choose needed health care solely on price, which is a dangerous way to shop for medical care.
While Castlight charges a fee to both individuals and companies for its services, Healthcare Blue Book, owned by CareOperative LLC is free, and consumers can view prices based on their selected procedure or local area.
The way it works is, patients would speak to a doctor about recommended treatments of care, then go to the Blue Book website and compare prices based on that medical advice. The patients would then call the doctor back and negotiate medical prices based on their research.
If the doctor is unwilling to match prices, patients are encouraged by Blue Book to phone at least three other providers for services, while letting them know you're paying in cash. The company says this should only be done for non-urgent medical care.
Challenging process
However, many health care experts believe that unlike travel or clothes shopping, comparing medical prices can be an intricate process, making it more challenging for consumers to make an educated selection of doctor or pricing.
"This stuff is over everybody's head," said Paul Keckley, executive director of the Deloitte Center for Health Solutions in Washington State. "There's always going to be a certain group, we think it's about two percent, that will really act on this."
David Belk a California physician also agrees that window shopping for needed surgeries, tests, and medications can be a difficult task for most people, and may be outside of their everyday consumer knowledge.
"You know the difference between filet mignon and chuck steak, but you don't know the difference between generic amlodipine and brand-name Norvasc," which is Pfizer Inc.'s blood pressure medication," he explained.
---