---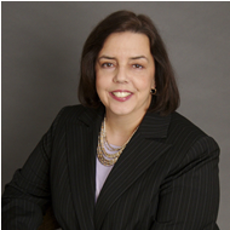 Roseanne Scotti
The New Jersey Assembly has passed a bill that provides legal protection for people who summon medical help when they witness a drug overdose.
"Calling 911 should never be a crime. Our current policies focus on punishment and drive people into the shadows and away from help," says Roseanne Scotti, New Jersey State Director of the Drug Policy Alliance. "Saving lives should always take priority over punishing behavior. A Good Samaritan law will encourage people to get help."
The New Jersey vote came after an emotional hearing where advocates and families who have lost loved ones packed the room and provided moving testimony. Advocates will now focus on moving the bill forward in the Senate.
Overdose is a major public health problem and the leading cause of accidental death in New Jersey, Scotti's group said, contending that most of the deaths are entirely preventable.
The majority of overdose victims do not actually die until several hours after they have taken a drug and most of these deaths occur in the presence of others, meaning that there is both time and opportunity to summon medical assistance, said Scotti and other advocates of the legislation. Unfortunately, fear of arrest and prosecution often prevents people who are in a position to help from calling 911. As a result, help is called in only half of all overdose emergencies, advocates said.
Limited protection
The Good Samaritan Overdose Response Act would provide limited protection from arrest and prosecution for drug possession charges for a witness who calls 911 in these situations.
New York, Illinois, Washington State, New Mexico, and Connecticut have already enacted Good Samaritan laws for drug overdoses and similar measures are currently pending in several other states.
"When a life is on the line we can ill afford to waste time weighing the consequences of calling 911 or deciding whether or not to be truthful about what substance was used to overdose," said Senator Joseph Vitale (D-Middlesex), the sponsor of the bill in the Senate. "By narrowly eliminating the criminal consequences one might face after calling 911 to report an overdose, I hope to diminish any hesitation one might have about doing the right thing."
Among those testifying in support of the bill was Patty DiRenzo of Blackwood, NJ, who lost her son, Salvatore, to an overdose when he was 27 years old.
"Sal was an amazing son, brother and father–a beautiful soul who unfortunately struggled with addiction. His death, like so many others in New Jersey, could have been prevented if the people he was with had called 911 for help; but they didn't, most likely for fear of arrest. Instead, Sal was left alone to die."
---