---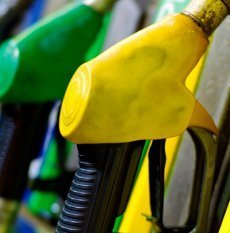 We American consumers like our bells and whistles, don't we? We have to get that new added feature for our electronic device, and our kitchen cabinets house every unused gadget we bought on T.V. for $19.99. But nowhere do Americans like their bells and whistles more than in their cars.
But a perhaps surprising report released by the automotive car battery company Johnson Controls shows that 97 percent of Americans are actually looking forward to the new Start-Stop technology in their cars over fancy bells and whistles. This is to ultimately use less gas and thus reduce spending on fuel.
First introduced in Europe and currently being used on Honda Motor scooters in Asian markets, Start-Stop abruptly shuts the engine off when it's idle for a specific length of time, and restarts it once the driver lets go of the brake pedal or employs the clutch. In theory, this reduces the amount of time the engine spends idling, thus loosing less fuel.
"This research further confirms that while U.S. consumers are still generally unfamiliar with the technology, Start-Stop vehicles will provide the improved fuel economy and performance they want, at a price that is acceptable to then," said Kim Metcalf-Kupres, vice president for Global Strategy and Marketing, at Johnson Control Power Solutions. "Most people will pay a little more for better fuel economy, as long as they don't have to sacrifice performance."
"Just makes sense"
The research finds that one-third of respondents simply believe the Start-Stop technology "just makes sense" as gas prices continue to fluctuate. And nearly 100 percent of the survey's participants are drawn to the concept of their vehicle turning off, as many people aren't always mindful of how long their car has been idling or how much gas they're actually wasting. Industry experts say that Americans waste 1.4 billion gallons of gasoline per year from voluntary idling -- mostly sitting at traffic lights and stalled in heavy traffic.
As gas costs have been a financial thorn in the side of consumers for quite some time, the government's Corporate Average Fuel Economy (CAFE) will require all cars to have a 35.5 mile per gallon fuel standard by 2016, and 54.5 miles per gallon by the time 2025 rolls around. Although Start-Stop is already prevalent in Europe, experts believe it could be included in 40 percent of the U.S. vehicles by 2015.
"Our customers are working across the entire technology spectrum from traditional gas engines to hybrid and electric vehicles to determine the correct mix of vehicle options to meet increasing standards," said Metcalf-Kupres. "Start-Stop vehicles, which achieve 5 percent to 10 percent fuel economy for minimal added cost to consumers, will help automakers meet those initial objectives."
---