---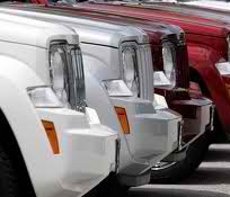 If you've been wanting to replace yoru car but couldn't because of poor credit scores, things could be looking upward for you in the near future.
According to a report from Experian Automotive, lower interest rates, coupled with increased loan terms now allows more purchasing opportunities for the consumer.
According to the quarterly report, the average credit score for financing a new car decreased six points to 760, and decreeased four points to 659 for used cars. This is down from 2008 when first quarter credit averages were 753 for new vehicles and 653 for used ones.
"During the first quarter of 2012, car shoppers definitely found more favorable conditions for their vehicle loans," said Melinda Zabritski, director of automotive credit for Experian. "A reduction in average credit scores, lower interest rates and a lengthening of loan terms are all very good signs for the market and offer great opportunities for consumers looking to make a deal on a new or used vehicle."
Interest dropping
With new vehicle loan interest rates dropping to 4.56 percent and used vehicle rates dropping to 9.02 percent, consumers could be seeing lower monthly payments. Also, the terms of a vehicle loan are being extended, as new vechicles now come with a 64-month loan, and used vehicles 59.
The report also showed a rise in the average amount financed, as new vehicles increased by $589 in the first quarter of 2012, totaling $25,995, and for used vehicles a $411 increase brought its average total to $17,050.
"Our report shows automotive lending is as healthy as it's been since the market bottomed out in 2008," continued said Zabritski.
"With consumers doing a good job of paying back loans on time and the percentage of dollars at risk reaching its lowest point in six years, lenders are able to extend terms and provide lower rates. This thawing of the credit pipeline has been good for everyone, from consumers to lenders to automotive retailers."
Additional findings of the report include:
Auto repossession rates are down by 37.1 percent.
Thirty-day delinquencies dropped by 7.6 percent; 60-day delinquencies dropped by 12.1 percent
Vehicle loans to nonprime, subprime and deep-subprime customers increased by 11.4 percent
Banks and credit unions gained market share. Banks grew by 7.5 percent to 40.21 percent market share, while credit unions grew by 10.5 percent to 16.89 percent market share.
---