---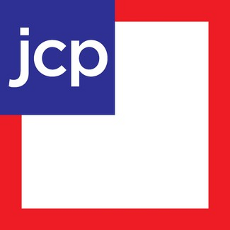 Apparently, JCPenney isn't doing so hot, as lukewarm first-quarter reports showed a significant sales decline. This can be attributed to the department store's new strategy of doing away with their popular "big sale days" that's offered year around.
Instead JCPenney has decided to use an everyday-low-pricing angle to increase its demographic and compete with the Targets and Wal-Marts of the world, who use similar marketing techniques. But the plan has come back to bite JCPenney in the you know where.
Once upon a time, JCPenney executives had desires to appear sort of high-endish like the ritzier department store Macy's. But economic times and the successes of competitors have driven JCPenney to abruptly remove its 600-plus sales for what it now calls a "fair and square structure."
But, consumers didn't respond, as the company saw a net loss in the first quarter of $163 million. What the company failed to realize, said experts, was how important big sales are to consumers. Many customers only visit stores when they believe they'll miss out on a short-lived sale.
Once the consumer knows discounts will be on-going, it lowers the level of the customer's feelings of urgency. Many consumers have felt it unnecessary to make the JCPenney trek unless there's a special discount going on.
Numbers talk
Earlier in the week, JCPenney CEO Ron Johnson said "customers love the new JCP they discover in our stores," but the numbers spoke a different truth, as the report showed the following:
Comparable store sales for the first quarter declined 18.9 percent. Total sales decreased 20.1 percent, which includes the effects of the Company's exit from its outlet business. Internet sales through jcp.com were $271 million in the first quarter, decreasing 27.9 percent from last year.
Obviously there is still enough time to fiscally recover, but the early sales number may force JCPenney to return to its old days of the periodically offered sale.
"Consumers want deals, and they're willing to wait for them," said C. Britt Beemer chairman of America's Research group, in an interview with the press. "When you train customers to shop at big discounts, that customer is not going to change."
By offering year-around low prices, JCP wanted to change the customer's belief that 'the coupon is the golden key that unlocks the door to the biggest discounts'. But experts say consumers have a strong relationship with their coupons and aren't likely to give them up anytime soon.
"Our first 90 days are a little tougher than we expected," Johnson finally admitted. "We learned coupons are a drug. They really drove traffic."
And now that traffic has about-faced and decided to drive into other retail chains that choose to amp up its exclusive deal offers. All of this has Johnson, a former Apple executive, trying to regain his business swagger that was most evident when he made the Apple retail stores the success it is today.
But Johnson isn't discouraged as he still believes JCPenney's no coupon plan will eventually catch on. "We have work to do to educate the customer on our pricing strategy and to drive more traffic to our stores," he said in a released statement.
We'll see if the people are going to buy his optimistic reasoning. Or more importantly, decide to buy JCPenney merchandise again.
---