---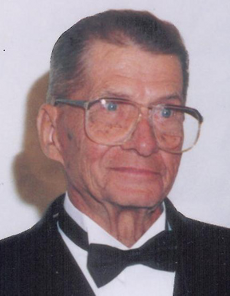 Couch potatoes everywhere should probably pause and salute Eugene J. Polley, who died Sunday at age 96. Without him, our lives would be very different.
Polley is the inventor of the wireless TV remote control. Yes, before Polley you had to get out of your chair, walk over to the TV set and select a channel. But then, there were only three.
Polley began his 47-year career with Zenith Radio Corporation in 1935 and was on hand for the early days of black-and-white and color television. His inventions, primarily in the field of television, earned 18 U.S. patents.
Polley's best known invention, the "Flash-Matic" remote control, was the world's first wireless TV remote, introduced in 1955. The viewer used a highly directional flashlight to activate the four control functions, which turned the picture and sound on and off and changed channels by turning the tuner dial clockwise and counter-clockwise.
Commercial zapper
It was an early attempt to zap commercials. Commander Eugene F. McDonald Jr., Zenith's late founder-president, believed TV viewers would not tolerate commercials. While developing and promoting the concept of commercial-free subscription television, McDonald wanted a way for viewers to take back control from the advertisers.
Polley's Flash-Matic accomplished that goal. McDonald ordered it into production and honored Polley with the President's Award.
Polley also worked on the push-button radio for automobiles and on the development of the video disk, predecessor of today's DVD.
In 1997 he received an Emmy from the National Academy of Television Arts and Sciences for "Pioneering Development of Wireless Remote Controls for Consumer Television." His innovations have been featured in numerous articles and television programs but he was largely unknown to the consumers who used his products.
Founding father of the couch potato
Polley, was called everything from the founding father of the couch potato to the czar of zapping to the beach boy of channel surfing.
Few would dispute the enormous impact of this invention, devised in an era of three or four VHF broadcast TV stations in most markets. Today, remote control is not a luxury but a necessity in navigating 500-plus digital cable or digital satellite channels, or controlling an HDTV, Blu-Ray Disc player, digital video recorder or home theater audio system – all at the touch of a button.
Today, no television set – or hardly any other consumer electronic device – comes without a remote.
---