---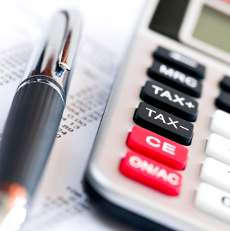 A Cook County judge has struck down an Illinois law informally known as the Amazon tax, saying it unconstitutionally discriminates against online advertisers.
Lawmakers in Illinois and elsewhere have been hoping to tax sales by Amazon and other online retailers, both to raise revenue and also to mollify the brick-and-mortar retailers whose lobbyists have put intense pressure on state legislators.
The Illinois law was challenged by the Performance Marketing Association, a Los Angeles-based non-profit.
At issue in the suit was a provision in the law that said any retailer who had advertising contracts with Illinois businesses was deemed to have a "place of business" in the state and thus subject to state sales tax.
When the law was enacted, Amazon severed its relationship with thousands of Illinois websites that carried its advertisements. Several large Illinois Web-based businesses, including FatWallet.com and CouponCabin.com, packed up and moved north to Wisconsin, thus preserving their relationship with Amazon and other major advertisers.
Illinois Circuit Judge Robert Lopez Cepero ruled last week that the Illinois law violated the commerce clause of the U.S. Constitution. Illinois tax officials say they will appeal.
---