---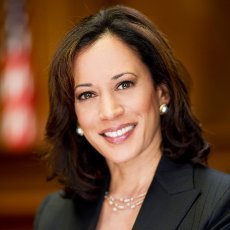 Kamala Harris
Homeowners and renters are frequently targeted by scams that often go unprosecuted but a package of legislation that's moving through the California Assembly and Senate would put some teeth in existing laws and give prosecutors more enforcement power.
By far the nation's largest state, California is often a trend-setter in consumer protection and the progress of the measure is being carefully watched by consumer advocates and lawmakers around the country.
"California was the epicenter of the mortgage and foreclosure crisis and scammers have been preying on vulnerable citizens who simply want to keep their homes," said Attorney General Kamala D. Harris. "These bills will aid our efforts to prosecute and convict these criminals."
The bills enhance the Attorney General's enforcement powers and allow the Attorney General to use special grand juries to prosecute multi-jurisdictional financial crimes. The Mortgage Fraud Strike Force established by the Attorney General has been investigating and prosecuting a wide range of crimes related to mortgages, foreclosures and real estate.
These are two of the six bills in the California Homeowner Bill of Rights. Other portions of the package are being considered in a Joint Legislative Conference Committee, including elements to restrict unnecessary foreclosures and protect the due process rights of borrowers and homeowners.
Special grand jury
One set of bills would allow the Attorney General to convene a special grand jury to investigate and indict the perpetrators of financial crimes involving victims in multiple jurisdictions. Both bills passed out of their respective houses unanimously with bipartisan support.
The special grand jury would convene in cases involving fraud or theft that occurs in more than one county and where all potential charges are against a single defendant or multiple defendants working together.

Crimes of a financial nature often occur in multiple jurisdictions. Under current law, crimes where the fraud victims are all over the state require separate grand juries and charges filed in each county where the defendant committed the crime. This legislation would provide for the option of a special grand jury that can investigate financial crimes beyond the scope of single-county grand juries.

"The Attorney General is currently engaged in the investigation of significant crimes," Senator Loni Hancock (D-Berkeley) said. "Unfortunately, county-by-county grand juries do not work well in dealing with large-scale wrongdoing in multiple jurisdictions. With this bill, the Attorney General can investigate multijurisdictional crimes - it will provide protection when Californians need it the most."

In addition, AB 1950, by Assemblymember Mike Davis (D-Los Angeles), will extend to three years the statute of limitations on mortgage related crimes. The current statute of limitations of one year can make it difficult to prosecute crimes such as the prohibition on charging up front fees for loan modification services. Because the foreclosure process is so protracted, some homeowners may not even realize that they have been the victim of a scam before it is too late for prosecution.

"AB 1950 equips the Attorney General to do her job; to go after the bad actors that have taken advantage of homeowners. It accomplishes this by providing the Attorney General with appropriate time to investigate and prosecute those who prey on California homeowners," said Davis. The bill passed out of the Assembly on a 46 to 18 vote.


---