---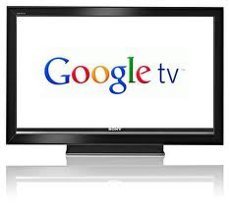 We've heard about it for some time now, but it seems that all of the industry chatter has morphed into an actual date of release.
LG Electronics and the sometimes annoyingly ubiquitous Google brand will unveil Google TV later on this month.
On May 21, Internet-powered television will make its debut, competing against Apple which has also been rumored to release its own version of the television Internet hybrid in the near future.
"Production of Google TVs will start from May 17 from our factory in Mexico and U.S. consumers will be able to buy the product from the week of May 21, said Ro Seogho to the media, who is executive vice president of LG's TV business unit.
Is LG the right partner for Google? Although it takes a lot of grief from consumers unhappy with the longevity of their TVs, a ConsumerAffairs sentiment analysis of more than 3 million comments on Facebook, Twitter and other social media finds a fairly strong net sentiment in the upper 50 and lower 60 percent range for the past year.
The main feature of Google TV will be the ability to access both traditional television and the Internet. For example, one could switch between NBC or Youtube or Vh1 or iTunes, all on one screen. LG reps say overall sales of the U.S. release will impact decisions on whether to offer the product globally in the future.
After unsuccessfully releasing an earlier version of Google TV in 2010, both LG and Google have increased its efforts to make the Internet a family viewing experience and remove some of the solitary component associated with web surfing.
Gametime
LG executives also say they plan to install 60 percent of their televisions with the NetCast platform, which will allow users to use online games on TV along with social networking sites. Of course this can currently be achieved by hooking your computer up to your TV, but who wants to face that amount of toil in these fast-paced days of one-stop-shopping?
LG has really ramped up its efforts in capturing the very loyal TV consumer, and really paid off. The company's profit margin rose over 4 percent in the first quarter, as competitors Sharp and Sony have lost a combined recent total of $21 billion.
There was a time when Sony was the Michael Jordan, the Bruce Lee, the John Coltrane of the television game. Nowadays they're more like the Scottie Pippen, the Chuck Norris, or the Lester Young of the game. Still respected but publicly known as not the best.
Sony's cornering of the TV market isn't much of a large corner anymore. Its sales have dropped 13 percent in the quarters of October through December and 34.6 percent in January through March of 2011, according to results from a DisplaySearch report.
As far as Google, it seems like this is just the beginning, as like Facebook, it has strong desires to enter every facet of our day to day lives. Also, the advertising potential for the multinational company alone is reason enough for it to enter the TV market.
LG also has its eyes set on further wowing the television consumer with the release of its 55-inch flat-screen TV that's promised to come with not-yet-seen-technology.
It's hard to know exactly how the launch for Google and LG will go, but it does seem like consumers are in for a visually interesting summer. Until then, to be continued. Which seems strikingly appropriate in these discussions about the ever-changing TV world.
---