---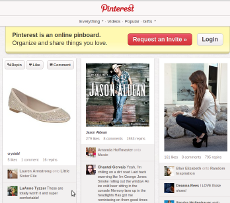 Facebook had egg on its face last week when General Motors announced it was pulling its ads just as Facebook launched its IPO. Now it's Google's turn.
Big G has lavished lots of love and attention on Google+, its attempt to steal some mindshare from Facebook and Twitter but many millions of dollars and long months later, Google+ has been relegated to fourth place in social media spending, behind Pinterest, which seemingly came out of nowhere to stymie Google's plans.
Pinterest's "Pin It" buttons now appear next to Facebook, Twitter and email buttons on prime Web properties, with G+ treated as something of an after-thought, according to Advertising Age, the trade magazine of the ad biz.
In today's editions, Ad Age surveys ad executives and announces that the consensus is that Google+ is "an empty city where the masses go to set up a profile but then seldom return."
That might be going a little far but there's no doubting the appeal of Pinterest, according to a ConsumerAffairs sentiment analysis of about two million postings on Facebook, Twitter and other social media, which shows Pinterest going from nowhere a year ago to a pretty secure perch today.
What do users like about Pinterest? Just about everything, according to our survey. What don't they like? It's a pretty short list, bordering on non-existent.
Grumpy advertisers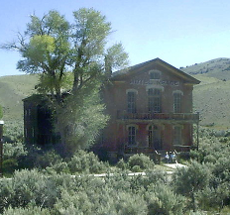 All this makes advertisers kind of grumpy when they think of Google+. Big advertisers spend millions of dollars buying ads, after all, and they have no interest putting up what many feel amount to billboards in a ghost town.
Drilling down a bit further, the general feeling seems to be that Google+ users skew younger, male and somewhat geeky. That's fine if you're selling electronic gear but not so great if it's shampoo or pet products.
The latest official report from Google said more than 100 million people have been active on Google+ in the past 30 days, but that number includes people who've set up Google+ accounts and then visited another "socially enhanced" part of Google, such as search pages or YouTube, Ad Age sniffed.
ComScore data paint a less rosy picture, showing that the average Google+ user spends three minutes on the platform every month, compared to 405 minutes for Facebook users. The average time spent by each Pinterest user per month is 50 minutes, according to ComScore.
Google says Google+ adoption is in line with its projections.
---