---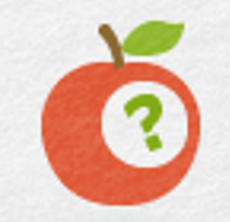 One would think it wouldn't be such a difficult task to get product makers to list when food products are being genetically altered, but it is. That may be changing, however, thanks to the California Right to Know campaign.
Celebratory rallies will take place today all over the state of California, as the campaign obtained 971,126 signatures, allowing a ballot initiative to be voted on in November that would force product makers to label when foods are being genetically altered.
Only 555,236 were actually needed for the ballot initiative to be voted on, but campaign organizers got almost doubl the necessary amount of signatures.
While the ballot initiative, if passed, would apply only to California, the state is so big -- with an estimated 2012 population of 37.7 million -- that regulations imposed there tend to drive behavior around the country.
And then there's public opinion. Whether scientifically valid or not, many consumers hold the view that genetically-engineered foods are less healthful than their "natural" counterparts, even though the purpose of bioengineering is often to avoid having to use harmful pesticides. Kellogg's Kashi recently learned the hard way how sensitive consumers are to unknowingly devouring modified foods.
A ConsumerAffairs sentiment analysis of about 330,000 consumer comments on social media finds fewer than 20 percent had anything good to say about genetically-engineered foods.
"I am so proud of the army of volunteers, many of them mothers and grandmothers, who stood tirelessly in the rain and cold to gather signatures," said Pamm Larry, who first started the California Right to Know campaign, which was initiated through her group Label GMOs. "Thousands of volunteers across the state contributed to this victory. The people of California have spoken: we will have the right to know what we're eating and no one will stop us," she said in a statement.
Not unanimous
Not everyone is happy about the ballot measure, as those in the biotech industry feel consumers are wrongfully being driven by fear. They say that crops that have been engineered to tolerate herbicides present no larger health risk than non-engineered foods.
"They basically are trying to scare consumers through labeling," said Richard Lobb, managing director for the Council for Biotechnology Information. "The obvious objective is to push biotechnology out of the market altogether." The biotech crop business is currently a $13.3 billion dollar industry.
The spokesman for the Grocery Manufacturers Association, which is also in stark opposition to the labeling initiative, said that food labels should only be used for "critically important food safety and nutritional information." The opposition group donated $375,000 to combat the ballot proposal.
But for now, neither counter-opinions nor further efforts by opposing groups will stop the victory rallies by Californians.
"This bumper crop of signatures is a testament to the desire of Californians to know what's really in our food," explained Grant Lundberg, who is the CEO of Lunberg Family Farms. "It is a rich harvest of support for the right to know and the right to choose."
---