---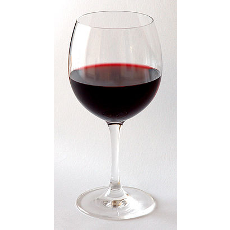 A wine seller who hawked "purportedly rare and expensive" vintages operated a counterfeit laboratory out of his California home for nearly a decade to swindle unsuspecting oenophiles, federal prosecutors claim.
Proecutors uncorked their charges against Rudy Kurniawan, also known as "Dr. Conti" and "Mr. 47," in a richly textured, 25-page indictment, alleging frauds in the worlds of wine, art and finance, Courthouse News Service reported.
"Kurniawan gained stature as a wine collector, and otherwise ingratiated himself with wealthy wine collectors by, among other ways, providing collectors with tastings of his purportedly rare and expensive wines, holding himself out as a knowledgeable wine taster and evaluator, and flaunting his alleged expertise at detecting counterfeit bottles of rare and expensive wines," the indictment charges
Turning his home into a "counterfeit wine laboratory," Kurniawan allegedly "blended lower-priced wines so that they would mimic the taste and character of rare and far more expensive wines; Kurniawan poured his creations into empty bottles of rare and expensive wines that he procured from, among other places, a wine seller in New York City; and Kurniawan created a finished product by sealing the bottles with corks and by outfitting the bottles with counterfeit wine labels, including labels he created or helped create using stencils and rubber stamps, among other things."
Kurniawan also allegedly ordered empty bottles that had once held rare wine from New York City restaurants and had them delivered by Federal Express, using them to fill with his counterfeit creations, prosecutors say. He allegedly sold the phony brands alongside genuine bottles of rare and vintage wines, hoping to elude detection by passing off any complaints as "spoiled bottles or aberrations."
Though Kurniawan allegedly fooled several auction houses, misspellings and other packaging errors belied the products' authenticity. At an April 2008 auction, Kurniawan consigned "at least 97 bottles of wine purportedly from Domaine Ponsot, a highly acclaimed winery in Burgundy, France," but he got the dates wrong on several bottles, according to the government.
---