---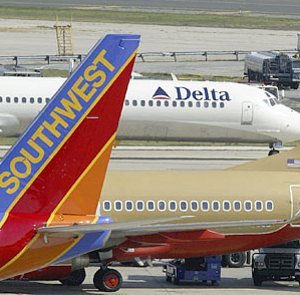 Illinois Attorney General Lisa Madigan has been named to chair a new committee that will look out for the rights of air travelers. U.S. Transportation Secretary Ray LaHood announced the appointment of four members to the committee last week.
Besides Madigan, the committee members are David A. Berg, senior vice president at Airlines for America (A4A); Deborah Ale-Flint, director of aviation at Oakland International Airport; and Charles Leocha, director of the Consumer Travel Alliance (CTA).
"We are committed to protecting and strengthening the rights of consumers when they fly," Secretary LaHood said. "The members of this committee will help us build on the Administration's already strong record of protecting air travelers."

All of the committee members have demonstrated experience in both advocating for consumers and working for additional consumer protections, LaHood said.
Madigan was elected the first woman attorney general of Illinois in 2002 and won a third term in 2010. Under her leadership, Attorney General Madigan's Consumer Protection Division has established a national reputation for aggressively advocating for consumer safeguards. Her office handles on average 25,000-30,000 consumer complaints a year on issues ranging from financial fraud to product safety.
Berg was named senior vice president, general counsel and corporate secretary for A4A, an airline trade association, in February 2011. He is responsible for the association's legal affairs and has been involved in a variety of aviation issues, including passengers with disabilities and airport landing fees.
Ale-Flint was appointed Oakland International Airport's director of aviation in April 2010 and is the primary executive responsible for the operation, management and development of the airport. Her previous experience includes serving as the assistant director of aviation, responsible for the operations of the airport, and managing the airport's $500 million capital program.
Leocha formed the CTA in 2009, following a career in journalism where he specialized in reporting on travelers' rights. His advocacy for travelers has included meeting government officials, testifying before Congress and developing travel information and resources.
The FAA Modernization and Reform Act of 2012, signed by President Obama on Feb. 14, mandates the establishment of this committee. The law requires the Secretary of Transportation to appoint to the committee four members with one representative each of air carriers, airport operators, state or local governments, and nonprofit public interest groups with expertise in consumer protection. According to the law, the committee will terminate on Sept. 30, 2015.
---