---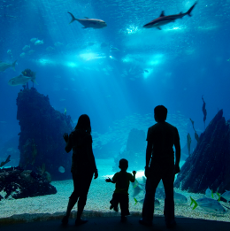 Homeowners are "underwater" when they owe more on their home than it is worth. While underwater mortgages remain a big problem in the U.S., household debt data suggests family finances are in even worse shape.
According to a new University of Michigan (U-M) report, about one out of every five U.S. households owes more on credit cards, medical bills, student loans and other non-collateralized debts than they have in savings and other liquid assets. In the business world, that's known as a "negative balance sheet" and is usually a precursor to bankruptcy.
Until the housing collapse, homeowners could refinance their mortgages for increasing amounts, taking equity out of their homes as cash to finance purchases. They are no longer able to do that and those so-called equity raids are one reason so many homeowners are underwater.
Not out of the woods on mortgages
The report predicts more trouble ahead with home mortgages, with 1.7 percent of families surveyed in 2011 saying that it is "very or somewhat likely" that they will fall behind on their mortgage payments in the near future. This represents an improvement from 2009 when 1.9 percent of families expected to fall behind.
"Our data suggest that the mortgage crisis will continue for the next few years, although a somewhat smaller share of families will experience mortgage distress" said Frank Stafford, an economist at the U-M Institute for Social Research (ISR). "And even though average savings levels have gone up since 2008, our data show that there has been no improvement in financial liquidity between 2009 and 2011, except among families with more than $50,000 in savings and other liquid assets."
The report is based on an analysis of home ownership, mortgage and other debt, and financial resources among the same 8,121 families interviewed before and after the downturn. The families were interviewed as part of the ISR Panel Study of Income Dynamics, the longest running longitudinal household survey in the world.
Key findings
Among the key findings, the report says about 3.5 percent of families owned a home and were behind on their mortgage payments in either 2009 or 2011, or in both years. While these percentages are low, the number of families affected is significant – approximately 4,100,000 on a national level.
The proportion of families with no savings or other liquid assets rose to 23.4 percent in 2011, from 18.5 percent in 2009. About the same percentage of families in 2009 and 2011 had $30,000 or more in credit card and other non-collateralized debts and about the same proportion had no such debt in both years.
"Some families have not been able to make substantial headway," said Stafford. "Even if they're not underwater with their mortgages, they are struggling to save money and reduce their debts."
The main difference between families struggling with debt and those that aren't is an adequate nest egg – in this case at least $50,000 in liquid assets.
"The rest of American families are simply treading water, if they're lucky," Stafford said.
---