---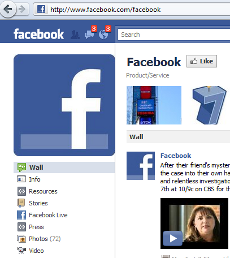 Investors who passed on Facebook's initial public offering (IPO) Friday can thank their lucky stars. The stock has tanked since its much-hyped, glitch-ridden debut. At mid-morning Tuesday, it was down 4.94% at $32.35, nearly $6 below its opening price.
The NASDAQ market where the stock trades took responsibility for a number of glitches when the stock began trading Friday morning, priced at $38. Investors reported the market was sometimes unable to confirm their buy orders.
But analysts say the stock has bigger problems which have continued to manifest themselves. As the IPO date approached, Morgan Stanley, the lead banker for the launch, added more shares and raised the initial trading price. That had the effect of raising the stock's multiple – it's price to earnings, or PE ratio – to the stratosphere.
Where are the buyers?
When the stock began trading at $38 a share, it found fewer than expected buyers and the underwriters were forced to step in repeatedly the first day to buy shares in an effort to keep the stock from closing below $38.
When the stock opened Monday, the selling resumed and Facebook ended the day down about 11 percent. When it opened today, the sell-off continued with the price dropping another 20 percent in early trading.
"It's a huge disappointment," David J. Abella, a portfolio manager at Rochdale Investment Management, told The New York Times. "Investors were expecting easy money on this one."
"This is one messed-up pump & dump scam," wrote a poster named FB_Fantasy2002, on a Yahoo message board.
With all the hype and excitement surrounding the IPO, the underwriters may have believed the stock would pop at the opening, allowing the people who bought early to sell quickly for a huge profit. Back during the tech bubble, that was commonplace.
Skeptical traders
With fewer small "retail" investors now in the market, most of the buying is being done these days by professional fund managers who tend to look a little more closely at the underlying fundamentals. And professional traders do not like what they see.
Yes, Facebook is a profitable company with lots of growth potential. The fact that it has nearly one billion users worldwide makes it very attractive. But the price has to be right and in this market, valuation is everything.
Because of the number of shares outstanding and the current price, Facebook's PE ratio is more than 70. That means when you buy a share of Facebook stock, you're spending $70 for every $1 of earnings. That's very hard for any company to justify.
For example, Apple's PE ratio is 13. Google's PE ratio is 18. Facebook's underwriters were obviously betting that investors would pay the inflated price in order to get in on the ground floor of "the next Apple" or "the next Google."
Turns out that was a losing bet.
Read user comments about Facebook.
---