---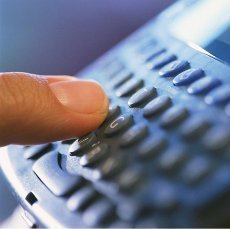 The state of Texas has secured a court order resolving the state's year-long investigation into Arizona-based JAWA and its owners, with the court requiring the defendants to pay $2 million for defrauding wireless customers in Texas.
"After a thorough investigation, the state determined that JAWA was improperly adding expensive, unauthorized charges to Texans' monthly cell phone bills," said Texas Attorney General Greg Abbott. "As a result, we charged JAWA and related entities with deceptive trade practices and sought to force the company's owners to repay the customers they defrauded."
Abbott says JAWA must not only pay the $2 million to Texas, but repay customers for all unauthorized charges, and establish both a toll-free telephone number and a website to help all affected customers."
Cramming suit
In early 2011 Texas, along with Verizon Wireless, sued JAWA claiming the company was defrauding cell phone customers by "cramming" their bills for unwanted and unauthorized content.
In an unusual move, JAWA pushed back, waging a public relations battle with both Texas and Verizon Wireless. In the end, a Travis County, Texas court sided with the state.
Abbott says the defendants' current customers all received a text message informing them of their right to obtain a full refund. He said former customers should review their billing statements for unauthorized charges.
To obtain a refund, eligible customers should call (800) 482-5392, visit www.jawa.com or any other website for which JAWA has active customers. Customers must submit their cell phone number to request and obtain a full refund of amounts they paid to the defendants.
Additional terms
The judgment also includes an injunction that imposes detailed restrictions that will govern the defendants' provisions of services to existing customers and in any possible future sales of PSMS (premium short message services). For any future PSMS sales, the injunction requires that the defendants provide:
Detailed disclosures regarding the costs and material terms of services in all aspects of the marketing and sale of PSMS.
A comprehensive compliance program that will require the implementation of a written program with the assistance of an independent third party professional with expertise in compliant PSMS sales and periodic training of employees.
For the next five years, random semi-annual assessments conducted by independent auditors will ensure full compliance with the injunction, Abbott said.
Abbott said the defendants employed sophisticated "cloaking" technology to hide their advertised Web pages from regulators and cell phone carrier auditors, instead of displaying completely different versions of the pages when a regulator or auditor visited them. The compliance program and audits will ensure they cannot engage in these tactics in the future, he said.
---