---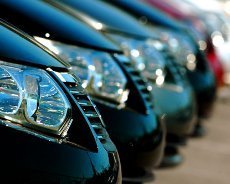 A federal judge has ruled that car dealers must abide by the terms of the Fair Credit Reporting Act, even when they provide the initial financing for a transaction.
What that means is that if the dealer jacks up the interest rate on a loan or lease because of information on a customer's credit report, it must tell the consumer where it got the information and provide information on how the consumer can get a copy of their credit history and dispute any inaccuracies.
That provision, intended to protect consumers, applies to all transactions financed by banks or other financial institutions but there had been legal challenges questioning whether it applied when dealers provided the financing themselves.
Judge Ellen Huvelle of the Washington, D.C., U.S. District Court upheld the Federal Trade Commission's (FTC) determination that auto dealers must comply with this provision even when they engage in "three-party" financing transactions, in which the dealer agrees to extend financing to a consumer and then immediately assigns the loan to a third party, such as a bank or finance company.
NADA vs. FTC
In the FTC rulemaking proceeding, the National Automobile Dealers Association (NADA) argued that auto dealers engaging in these transactions should be exempt from providing the notice. NADA argued that, when only this third party, and not the car dealer, actually obtains the credit report, then the car dealer should be exempt from providing any disclosures to the consumers.
The FTC rejected this argument and concluded that the auto dealers actually use the credit report even if they do not physically obtain it, and so must provide the notice to consumers. NADA sued the FTC, challenging this interpretation. The court agreed with the FTC's position in its ruling.
"This ruling will make it easier for consumers to learn about unfavorable information in their credit reports. Not only will this give them an opportunity to correct any inaccuracies, but it also provides a key tool needed to combat identity theft or fraud," said Stuart Delery, Acting Assistant Attorney General for the Civil Division. "The auto dealer is in the best position to provide this information because the dealer interacts directly with the consumer and establishes the credit terms in the agreement that it enters with the consumer."
Under NADA's interpretation, the consumer would never receive this disclosure – not from the dealer nor from the third-party finance company. In addition, all entities that extend credit to consumers could enter similar arrangements and thereby exempt themselves from giving consumers any disclosures relating to adverse information in consumer reports.
---