---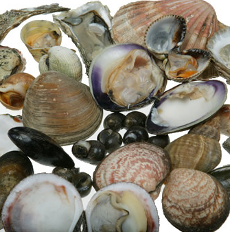 The U.S. Food and Drug Administration (FDA) has joined a handful of states in warning consumers to avoid shellfish products imported from Korea.
The agency said it is considering a recall of fresh and frozen oyster, clams, muscles and scallops. The warning does not include canned shellfish products from Korea.
The warning is tied to a norovirus outbreak that caused three people to get sick. The FDA says stores should stop selling the shellfish products for the time being.
In Pennsylvania this week, the departments of Agriculture and Health advised residents to immediately discard and not consume any fresh or frozen shellfish from Korea.
While the FDA has not yet issued an official recall, states have been advised to treat Korean shellfish products as coming from an unapproved source. The shellfish products came from polluted waters, according to tests.
In addition to cautioning consumers, food sanitarians have advised restaurants and food retailers across the state during routine inspections that all fresh and frozen Korean shellfish products are considered adulterated and must not be consumed.
Consumers who have fresh or frozen shellfish products labeled with Korea as the country of origin should return or discard the product immediately, Pennsylvania officials said.
---