---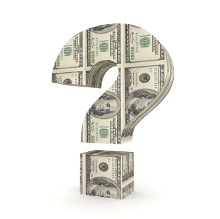 For a while, it seemed like consumers had gotten their mojo back. Since the Great Recession they've paid down debt and started spending more. Last week's University of Michigan Index of Consumer Confidence showed a healthy gain over April.
But The Conference Board's Consumer Confidence Index shows just the opposite. The Max index fell to a four-month low of 64.9, down from a revised 68.7 April reading. Even falling gas prices failed to lift consumers out of their funk.
"Confidence plays a major role in the willingness to spend, especially when changes in outlook are linked to economic factors," said economist Joel Naroff, of Naroff Economic Advisors, in Holland, Pa. "It looks like households may be a little more uncertain about the shape of the economy right now and that does not bode well for consumption."
Households are not only less certain about the future but their reading of the current situation dropped markedly as well. In particular the view on the labor market turned more sour as a growing proportion of people think jobs will be harder to get in the near future while fewer think there will be more jobs available.
More respondents also noted that it is harder to get a job and in an economy where job availability equates to job security, that is not good news.
Facebook's a drag
The news from Wall Street hasn't been particularly good lately, either. The Facebook IPO debacle seems to have dampened enthusiasm, once again exposing market excesses and miscalculations.
The Facebook fallout continued this week as the price of the stock, initially priced at $38, fell below $30 in Tuesday's trading, continuing to wipe out millions of dollars in wealth. Now that options trading has begun, investors can "short" Facebook, in essence betting that its price will fall even lower.
Meanwhile, there is more finger-pointing and "I-told-you-sos" in the investment community. A look back at the events leading up to the IPO show that the offering was initially valued at $5 billion but suddenly surged to over $100 billion.
On May 9 Facebook amended its IPO, cautioning that it had doubts about how it was going to monetize its mobile platform. Despite those doubts, the company increased the number of shares in the IPO by 25 percent a week later.
And the carnage may be far from over. Marketwatch columnist Mark Hulbert devised a valuation formula, based on the average revenue growth rate for all recent IPOs, and came up with a price of $13.80 a share for Facebook.
---