---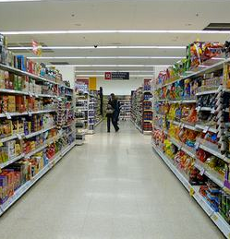 Many consumers are still recovering from being in the throes of some very challenging economic times. A lot of the buying public have chosen to cut down on that favorite restaurant they frequent, or decided to give that poor delivery guy a break from trekking to their house three times a week.
This is all confirmed by a report from MaxPoint Interactive, which suggests that consumers are heading back to the supermarket in very large numbers. But the report also shows that customers have developed a behavioral shift when it comes to saving money at the grocery store.
The study entitled "Reaching Today's Cost-Conscious Consumer" reports that almost three in four respondents have changed the way they grocery shop within the last year, and they also have become more cognizant of food costs.
Researchers found that over 40 percent of mothers and shoppers aged 25 to 54 save money by shopping at multiple grocery stores to locate the best savings, and 50.4 percent of mothers admitted to clipping coupons, while steadily using their store-membership cards for extra deals.
It also seems that coupons dictate what items will be purchased for most consumers, as many have put savings over brand loyalty. Three in four respondents said they were more apt to experiment with a new grocery product if they had a coupon for it.
And nearly gone are the days of going to the grocery store with only a mental list. The survey indicates that 62 percent of respondents now create a food list before going to the store, and that same percentage is willing to deviate from name brand products in replace of generic store brands.
Behavior shifting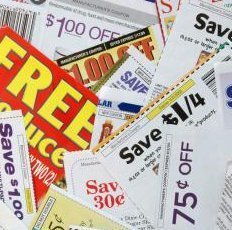 "Due to the economy, consumers are shifting their shopping behaviors to get more for their money," explained Dianne Kremer, Senior Analyst at BIGinsight. "As consumers feel a pinch from rising gas and food prices, they are becoming more creative with how they spend their grocery budgets--shopping closer to home, going to multiple stores to get the best deals and looking online for coupons and offers."
Other findings of the report show that:
Average monthly spend on groceries has steadily increased among the general population from pre-to-post recession from $250.94 in August 2007 to $277.00 in August 2011. Among mom, it has steadily increased from $311.95 to $341.14 during the same timeframe.
Two in five respondents indicate they are purchasing more store brand or generic items now than compared with this time last year. 53.4% are purchasing the same amount.
Three in 10 respondents have cut back on purchasing bakery items, candy, dessert items and magazines/books/DVDs over the past year. One in four have cut back on prime cuts of meat/seafood.
"Digital is reshaping the grocery shopping experience in the post-recession economy, as consumers turn to new channels to help plan their shopping trips," said chief operating officer at MaxPoint Interactive, Gretchen Joyce. ""By understanding what motivates today's consumer, brands can tailor their shopper marketing strategies to ensure they are gaining mindshare and winning at the shelf-level."
---