---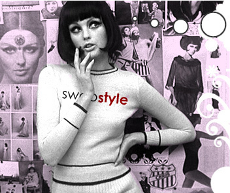 The younger generation is usually considered to be the least concerned about saving money, and the most concerned about spending it. So it's a bit ironic to know that Generation Y are leaders of the new clothing swaps that are taking place from coast to U.S. coast.
Whether it's trading clothes at home swap parties, or using popular bartering websites like Swapstyle.com, the 18-to-34 year old demographic is showing retailers that designer duds don't have to be brand new to be highly coveted.
A recent survey conducted by WSL Strategic Retail it showed that 80 percent of consumers 18 to 34 said getting the lowest prices for the items they want is most important, which is up from 69 percent in their survey conducted two years prior.
"They can stay engaged in fashion without getting temselves in more debt," said Wendy Liebmann, CEO of WSL. "This generation has also grown up in an online world of Craigslist and eBay where selling something or swapping something has become somewhat second nature."
Anemic income
Disposable income has been at an all time low in recent years, even among younger groups. As a result, retailers have been challenged in getting younger shoppers in their stores, so many of are trying to increase their web presence in order to better communicate with younger shoppers.
Gap is now working with fashion bloggers to better market thier latest spring collection, and Urban Offitters is offering "social free shipping", which ia free shipping perk if they pass along the new promotion to their online friends.
There are also many websites and clothes swapping clubs that have been initiated to capitilize on the growing swapping trend. Some include the Five Boroughs Clothing Swap in New York, the Washington D.C. Clothing Swap Society, the Frugal Fashionista's Clothing Swap Group, and Meetup.com.
Alision Paul who leads a clothes swapping group in Chicago said "People are saying, 'I can at least figure out another way to look like I'm wearing something new and fresh without spending top dollar on it, or waiting for it to go on sale and not being able to find my size,' " she said.
Clothes swappers are also using the iPhone app Poshmark, that hosts real time shopping parties where consumers buy, sell and trade their own clothes and accessories, and it doesn't seem like the trend is going away any time soon.
"I've been trying to aggressively pay off student loans from undergrad and grad school," said Weidner. "I've heard a lot more about people being interested in participating in clothing swaps and I've been invited to a number of them.
---