---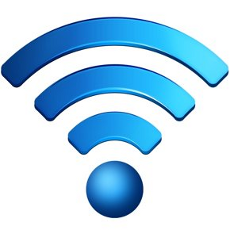 Five of the nation's largest cable TV networks are combining their Wi-Fi networks into a single network with over 50,000 hotspots, offering their high-speed Internet customers broader access to Wi-Fi outside their home markets.
The effort is a slap at Verizon, AT&T and other telephone companies whose cellular broadband wireless services are expensive and, increasingly, limit the amount of monthly data they allow.
Bright House Networks, Cablevision, Comcast, Cox Communications and Time Warner Cable say it's the largest and most inclusive WiFi sharing effort among cable operators to date.
"This effort adds great value to our high speed Internet customers by providing free wireless Internet access on all of their WiFi enabled devices in our markets and additional areas across the country," said Nomi Bergman, President of Bright House Networks.
Superior approach
"We believe that WiFi is a superior approach to mobile data, and that cable providers are best positioned to build the highest-capacity national network offering customers fast and reliable Internet connections when away from their home or business broadband service," said Kristin Dolan, Cablevision's senior executive vice president of product management and marketing. "We've built an extensive WiFi network in our own service area, and see real value and potential in other leading providers joining with us to extend that connectivity to major markets across the country."
The first implementation is already complete as Bright House Networks and Cablevision launched "CableWiFi" alongside their branded WiFi networks in the New York City area and central Florida earlier this month. Over the next few months, the "CableWiFi" network name will be added by each of the cable companies to their branded WiFi hotspots.
The participating cable operators currently offer more than 50,000 WiFi hotspots located in New York City and the surrounding Tri-State area, Los Angeles, Tampa, Orlando, and Philadelphia. The operators also plan to continue to grow the number of WiFi hotspots and expand into several additional cities.
In early 2010, Cablevision, Comcast and Time Warner Cable entered into an agreement allowing their customers in New York City, Long Island, New Jersey, Philadelphia and Connecticut to access WiFi hotspots offered by each operator in these areas.
---