---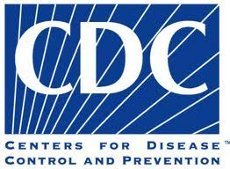 The Centers for Disease Control says all U.S. baby boomers should get a one-time test for hepatitis C because one in 30 of this population group has been infected and don't know it.
Hepatitis C causes serious liver diseases including liver cancer, which is the fastest-rising cause of cancer-related deaths, and the leading cause of liver transplants in the United States, according to the agency.
CDC said it believes this approach will address the largely preventable consequences of this disease, especially in light of newly available therapies that can cure up to 75 percent of infections.
"With increasingly effective treatments now available, we can prevent tens of thousands of deaths from hepatitis C," said CDC Director Thomas R. Frieden, M.D.
Survey results
The American Gastroenterological Association (AGA)conducted a survey and said results show 74 percent of boomers, born between 1945 and 1965, have never been tested or are unsure if they have been tested for hepatitis C, and 80 percent do not consider themselves at any risk for having the disease.
In addition to a lack of knowledge, the survey showed a lack of action: 83 percent of the baby boomers surveyed have never discussed hepatitis C with their health-care provider, even though it is diagnosed with a simple blood test and for many people, can be cured.
The CDC says baby boomers are five times more likely to be infected than other adults. Yet most infected baby boomers do not know they have the virus because hepatitis C can damage the liver for many years with few noticeable symptoms.
15,000 deaths each year
More than 15,000 Americans, most of them baby boomers, die each year from hepatitis C-related illness, such as cirrhosis and liver cancer, and deaths have been increasing steadily for over a decade and are projected to grow significantly in coming years.
"Identifying these hidden infections early will allow more baby boomers to receive care and treatment, before they develop life-threatening liver disease," said Kevin Fenton, M.D., director of CDC's National Center for HIV/AIDS, Viral Hepatitis, STD and Tuberculosis Prevention.
Hepatitis C is spread through infected blood. Liver damage from hepatitis C gets worse over time, and because many boomers have been infected for decades, the number of people who die from hepatitis C-related liver problems is expected to increase by 207 percent from 2000 to 2030.
Why are boomers particularly at risk? One way that hepatitis C is transmitted is through unprotected sex. The first generation to embrace "free love" did so at a time before AIDS was an issue and may have been exposed decades ago.
---