---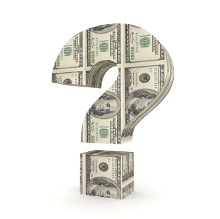 If you go by the numbers, it appears the average consumer's financial condition is much improved from the depths of the Great Recession.
Data from Equifax's March National Consumer Credit Trends Report shows credit write-offs are down 50 percent from March 2009, when banks wrote off a total of $39.7 billion – excluding home finance write-offs. In March 2012 the number stood at $20 billion, reflecting stronger consumer finances.
During the recession, the average size of delinquencies rapidly increased as dollar rates were outpacing total number of delinquent accounts, a trend that has since reversed in auto, bankcard, consumer finance, and retail card categories.
Less debt
Whether paid off or written off, there is also less consumer debt now. At the end of the first quarter of this year, U.S. consumer debt was at $10.9 trillion, down more than 11 percent from its peak of $12.4 trillion in Oct. 2008.
The Equifax numbers also suggest the new loans are a lot more solid than the ones made back in the heyday of the housing bubble, before their credit crash. More than 72 percent of total delinquencies are still tied to loans originated between 2005 and 2007, which comprise 36 percent of balances outstanding.
Loans opened in 2009 and later have performed much better. Only 12.6 percent of delinquent accounts are from credit lines or loans opened in or after 2009.
Mortgages the exception
Mortgages are the only type of credit is in decline. The fact that lenders are writing fewer mortgages is one reason the housing market has yet to recover. But every other category of consumer debt is rising, with auto loan and lease balances rose to a post-recession high of $727.5 billion in March 2012. Delinquency rates among all auto loans are at their lowest point in five years.
Outstanding bankcard balances in March 2012 stood at $532.8 billion, an $8 billion decrease from the previous year. However, the report notes this is a modest drop compared to the decrease of more than $54 billion seen from 2010-2011.
Student loans
For the first time in six years, there was a decline in the amount of student loan debt written off in the first quarter and students appear to be taking on less new debt. The average amount per new loan is currently $4,548, down nearly 20 percent from Jan. 201l. The loan amount per student fell 12 percent to $6,817. Students aged 23 and under took out the most, and largest student loans.
Equifax Chief Economist Amy Crews Cutts said the data suggests growing confidence in the marketplace.
"Aside from Home finance, which will require a longer recovery time due to long foreclosure process, the data reflects the improving U.S. economy as consumers explore new financial options and exercise due diligence in repaying their existing debts," she said.
---