---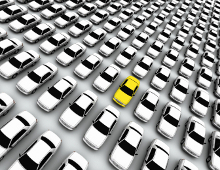 As soon as you buy a used car, your mailbox quickly fills with urgent messages from companies that want to sell you an extended service contract, often called extended warranties.
Missiouri Attorney General Chris Koster says his office has reached a settlement with one of the companies that sends out these notices, Dealership Warranties, Inc., a company that is now doing business as National Vehicle Protection Services.
Under the settlement, the company will restructure the way it sells vehicle service contracts. Dealership Warranties will also pay $18,500 to the state in restitution and costs.
No deceptive sales tactics
The consent judgment against Dealership Warranties prohibits deceptive sales techniques in the sale of vehicle repair coverage. The judgment also requires the company's sales people to describe during sales phone calls the details of the written contract. In the past, the company has drawn complaints from consumers.
"I signed up with a warranty with this company because I received a notice that my warranty was going to expire," Lisa, of Allentown, Pa., wrote in a ConsumerAffairs post. "When I signed up with them, I realized with my bank that I already have an extended warranty that I'm already paying for on a monthly basis. I tried call Dealership Warranties to cancel this transaction, but after 30 minutes I received the run around. They already charged $395 to my bank and expect to receive $208 monthly for 12 months, which I've already closed my banking account to avoid any further transaction."
Alan, of Eugene, Ore., said he got a postcard in the mail from the company that made this suspicious.
"We received a card in the mail from this company requesting 'Immediate Response,"'' Alan wrote to ConsumerAffairs. "'This notification is to inform you that your factory warranty has expired or may expire soon based on mileage or age. To avoid the high cost of automobile repairs, call us immediately with you Vehicle Identification Number (VIN) & exact miles to extend coverage on your vehicle.'"
Will provide more information
In many cases, recipients of these communications are confused and act without fully understanding the transaction. Under the settlement the company will provide more information, including:
The identity of the service contract provider (the party responsible for paying claims under the contract, which is not Dealership Warranties);
Information about what is not covered and the limits of coverage provided;
Any deductibles under the contract;
Requirements for prior approval of vehicle repair;
Obligations of the consumer to perform and document past or future maintenance;
The procedures for canceling and the consumer's right to cancel the contract within a certain period of time and receive all of his or her money back; and
The consumer's right to a pro rata refund if the contract is canceled before the full term of the contract.
Rights
"Missouri law says consumers have a right to see a written service contract and agree to its terms," Koster said. "Customers who purchase vehicle repair coverage by telephone often later realize the significant limits to coverage in the written contract. It is important for Missouri consumers to protect themselves by carefully reviewing vehicle service contracts to make sure they contain the provisions promised."
If Dealership Warranties completes the contract in a telephone transaction, it is required under the consent judgment to record the transaction electronically and to mail the written contract within three business days.
---