---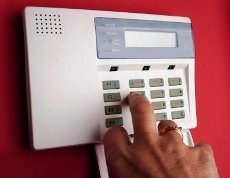 AT&T is expanding into the home security business, offering services to homeowners who not only want to secure their home while they are away, but have control over it as well.
The services, called AT&T Digital Life, will get trials this summer in the Atlanta and Dallas markets.
The remote monitoring and automation portfolio will feature web-based access to automation, energy and water controls, as well as professionally monitored security services. The company says it will give users control and security of their homes using any web-enabled device, PCs, tablets and smartphones.
While you might think AT&T would require subscribers to use AT&T wireless as its mobile network, it doesn't. The company says the service will be available to customers regardless of wireless carrier.
Next level
"The AT&T Digital Life service has the potential to take home monitoring and home security solutions to another level," said Larry Hettick, Research Director, Consumer Services, for Current Analysis. "The service promises to be as robust as anything in the marketplace today backed by the trusted AT&T brand."
The system will be able to control cameras in the home, lock and unlock doors, control the thermostat, sense smoke, carbon monoxide and broken glass, control appliances and detect moisture. The system's devices will be wirelessly enabled to connect to the IP-based AT&T Digital Life platform inside the home.
AT&T did not reveal price information, but did say there would be different levels of service, depending on the features consumers want.
The move into home security makes AT&T a competitor with ADT, Pinnacle, and other nationwide security firms, but with a decisive marketing advantage. While other firms often sell their service door to door, AT&T will market its home security services through its network of stores that also sell its wireless services.
And AT&T isn't alone among communications companies eying the home security business. Cable TV companies have also started introducing home security services for subscribers.
---