---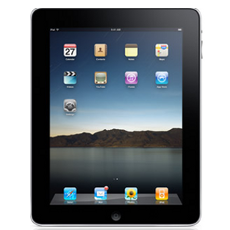 When Apple introduced the iPad tablet computer in April 2010, it was an immediate hit, offering consumers a portable device with which to access a wide variety of multi-media content.
It also carried a $500 price tag – a bit high for some consumers to pay for a device to play movies and music and to download books and periodicals. A number of other manufacturers introduced similar tablets that run on the competing Android operating system.
And with competition it appears prices are beginning to soften. When Apple introduced its latest version of the iPad earlier this year, it kept the entry level price at $499. But it also offered the iPad 2, last year's version, at an entry level price of $399.
Amazon, which had been producing inexpensive e-readers for a while, last year introduce the Kindle Fire, a color e-reader that operates very much like a tablet computer. It's price was just $199.
The Kindle Fire got stellar reviews but sales began to taper off in the early part of 2012, despite it's relatively low price.
Now, Google is reportedly preparing to launch its tablet this summer and, according to a report in DigiTimes, will feature a $199 price tag as well. The report says the tablet will be sold through the Google Play Store.
Meanwhile, the Blackberry Playbook sells for $198, Sony's S Tablet sells for under $300 and the Samsung Galaxy Tab 2 begins at $250.
While tablets are not likely to take the place of laptops, their lower prices may cause a new group of consumers to give them another look.
---