---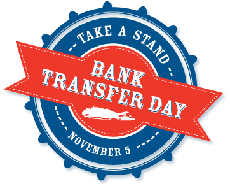 For the first time, America's 7,300 credit unions have topped $1 trillion in total assets, and in many ways they can thank the nation's large banks.
After major banks began adding new account fees last year, consumers rebelled, with many moving their accounts to small banks and, it turns out, credit unions.
At the end of March, U.S. credit unions had $1.02 trillion in total assets, according to the latest Monthly Credit Union Estimates survey released by the Credit Union National Association (CUNA), the nation's largest credit union trade group.
Simple reason for growth
The asset figure represents a 0.6 percent increase from the prior month, and a 2.5 percent jump since March 2011. The reason for the growth is simple, says CUNA Chief Economist Bill Hampel. More people are joining credit unions.
"Last year new-member growth at credit unions was fueled by consumers' dissatisfaction with high bank fees and the emergence of the Bank Transfer Day phenomenon," said Hampel, referring to the viral campaign that urged consumers to move their money from big banks to credit unions on Nov. 5, 2011, which was dubbed Bank Transfer Day. "The influx of new members and deposits in turn powered credit unions' asset growth."
According to Hampel, the surge in membership didn't end with Bank Transfer Day, but has continued well into 2012.
"Clearly, Bank Transfer Day has a tail to it," he said. "Net membership growth at credit unions during the first three months of 2012 is greater than membership growth for the whole of 2010. People are discovering it is easier to join a credit union than they think, and they get a great deal both in terms of pricing and service."
Customers are the shareholders
The reason has to do with how credit unions are structured. They are not-for-profit, financial cooperatives, owned by the members they serve. Large banks have shareholders who must be rewarded with increasing profits and dividends. At credit unions the customers are the shareholders. Instead of profits, they get lower cost banking services.
Credit unions now have more than 94 million members but that's still a small segment of the banking market. CUNA says it expects to see a faster rate of growth for the foreseeable future.
As more consumers desert large national banks, the consumers that remain can expect to face even higher fees, as major banks seek new ways to increase profits in the face of a declining customer base.
---