---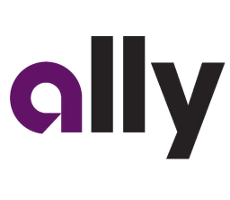 Ally Financial has put its troubled mortgage subsidiary, Residential Capital, into bankruptcy, hoping to rid itself of the litigation-plagued lender. Ally also said it will try to sell its international auto-finance and insurance businesses.
The company faces billions of dollars worth of lawsuits from mortgage insurers and investors over the many mortgage deals that went sour when the real estate bubble burst. It also owes billions to the U.S. Treasury, where officials have been growing impatient and reportedly thinking of breaking up Ally and selling off its parts.
Ally -- the former GMAC unit of General Motors that specializes in dealer floorplan financing and car loans -- is 74 percent-owned by the U.S. Treasury after receiving a $17.2 billion government bailout.
"We think the single most important thing we can do to preserve and enhance shareholder value is to distance Ally from the mortgage business," Ally Financial CEO Michael Carpenter said in an April 26 conference call with financial analysts.
Major distraction
Ridding itself of ResCap, as Residential Capital is known, would free Ally of a major distraction and reduce its cost of funds, which should free up more money to lend to GM and Chrysler Group dealers and car buyers.
In the April conference call, Carpenter said that dumping the mortgage business would create "a world-beating auto franchise, a leading direct-banking franchise."
Ally's direct-banking business already serves as a cheap source of funds for the company and Carpenter says getting rid of Rescap will make the company a "category killer."
The Chapter 11 bankruptcy filing has no direct effect on Ally Bank operations.
---