---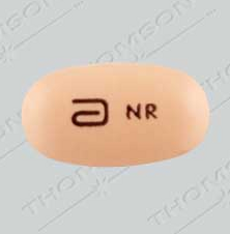 Pharmaceutical company Abbott Labs has agreed to a $100 million settlement with 45 states and the District of Columbia for the illegal off-label marketing of its drug Depakote. It's the largest consumer protection-based pharmaceutical settlement ever reached, according to Virginia Attorney General Ken Cuccinelli.
Depakote is approved by the Food and Drug Administration (FDA) for treatment of seizure disorders, mania associated with bipolar disorder, and prophylaxis of migraines. However, the attorneys general alleged Abbott marketed the drug for unapproved uses, including treatment of schizophrenia, agitated dementia, and autism.
In addition to the record payment, Abbott is prohibited from making false or misleading claims about Depakote, promoting that drug for off-label uses and from handing out financial incentives that lead to its off-label use.
Sending a message
"This settlement sends a clear message to companies that are willing to cut corners to make a dollar: this type of activity will not be tolerated in Virginia," Cuccinelli said. "It will also ensure that pharmaceutical companies do not illegally market their drugs for uses not approved by the FDA."
The $100 million will be distributed to the participating states for a variety of purposes. Cuccinelli said Virginia would use the money to fund future consumer protection enforcement.
Depakote is the trade name for valproic acid, which is used alone or with other medications to treat certain types of seizures, according to the National Institutes of Health. Valproic acid is also used to treat mania in people with bipolar disorder. It is also used to prevent migraine headaches, but not to relieve headaches that have already begun. Valproic acid is in a class of medications called anticonvulsants. It works by increasing the amount of a certain natural substance in the brain.
Attorneys general of the District of Columbia and the following states participated in today's settlement: Alabama, Alaska, Arizona, Arkansas, California, Colorado, Connecticut, Florida, Hawaii, Idaho, Illinois, Indiana, Iowa, Kansas, Kentucky, Maine, Maryland, Massachusetts, Michigan, Minnesota, Mississippi, Missouri, Montana, Nebraska, Nevada, New Jersey, New Mexico, New York, North Carolina, North Dakota, Ohio, Oklahoma, Oregon, Pennsylvania, Rhode Island, South Carolina, South Dakota, Tennessee, Texas, Utah, Vermont, Virginia, Washington, West Virginia and Wisconsin.
---