---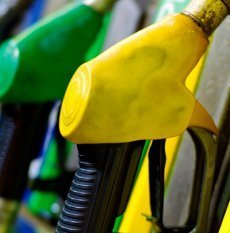 For the second year in a row, gasoline prices in most areas are falling, not rising, as the Memorial Day weekend approaches.
This year, AAA predicts 34.8 million Americans will take advantage of that fact and travel 50 miles or more from home over the holiday weekend that ushers in the unofficial start to summer. That would be an increase of 1.2 percent over last year.
While gas prices have trended lower over the last couple of weeks, consumers are still recovering from the dramatic rise over the winter.
"The overall domestic economic picture continues to improve slightly, however, American consumers faced a new challenge this year as steadily increasing gas prices throughout the spring significantly squeezed many household budgets," said AAA President and CEO Robert L. Darbelnet. "Americans will still travel during the Memorial Day holiday weekend but many will compensate for reduced travel budgets by staying closer to home and cutting entertainment dollars."
Road trip
Those who plan to travel will predominately be on the highway. Approximately 30.7 million people plan to drive to their destination, an increase of 1.2 percent from the 30.3 million who drove last year.
Almost nine out of ten holiday travelers - 88 percent - will take to the nation's roadways during the Memorial Day weekend keeping automobile travel in the traditional lead as the dominate mode of holiday travel transportation.
Though gas prices have caused pain this year, apparently not enough to keep people at home. Triple-A said it's survey of intended travelers found that 53 percent said recent increases in gasoline prices would not impact their Memorial Day holiday travel plans.
National gasoline prices peaked in April despite seasonal highs in early spring when motorists experienced average price increases for all but four days in February and March.
April experienced a full reversal as prices fell for 23 of 30 days during the month, helping to break a streak of 911 days since the national average price was lower than the previous year. The current national average price for a gallon of regular gasoline is approximately 25 cents lower than this time last year.
---