---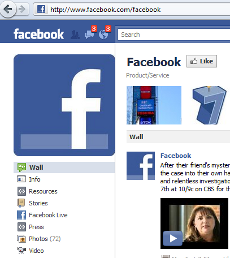 On Friday Facebook shares go on sale on Wall Street for the first time in an initial public offering (IPO) and the Street is giddy with excitement. Is it justified?
Analysts are bullish on the stock, as they have been with some other high-profile IPOs of the last decade. Small investors, however, might do well to watch this one from the sidelines.
"Companies around the world go public all the time, but only a few capture the imagination of the street, the media and the general public," said Colin Cieszynski, Senior Market Analyst at CMC Markets. "There are usually only so many shares available for sale in an IPO and,if demand outstrips supply, traders are ready and waiting to purchase shares when they debut in the open market. This unfilled demand tends to drive the initial trading spikes, but while this may be great for those lucky enough to get IPO shares, the question remains as to whether there will be any room for anyone else to make money."
IPO history
To answer whether the Facebook IPO shares will be a flash in the pan or a real money maker, Colin examined post-IPO trading for eight major companies that debuted in the last decade, four from the technology sector and four from other industries.
In all cases, the stocks closed below their highs for the day, although MasterCard finished the strongest. Half of the stocks finished their first day down from their opening price.
That's not unusual. Following an initial flurry of interest, the stocks tend to fall back for a few days after their first day on the market and some of the initial enthusiasm has worn off.
Google's IPO was priced at $85 a share. It opened at $100, went as high as $104, and closed back at $100.
Groupon's IPO was priced at $20 and actually opened at $28. It hit a high of $31 and closed at $26.
Baidu had a very exciting IPO. It initially priced at $27 but opened at $66. It then surged to as high as $151 before closing at $122.50.
Update
The real question for any long-term investor, however, is how are they doing today? Google trades at around $600 a share but Groupon has fallen to around $12. Baidu, meanwhile, is trading around $123, very close to where it closed on its opening day.
The investors who do really well on an IPO are those who were able to obtain shares before the companies went public, often for pennies a share. They can make millions -- and in the case of Mark Zuckerberg, billions -- on opening day. For the rest of us, IPOs are probably not a place to invest the rent money.
---