---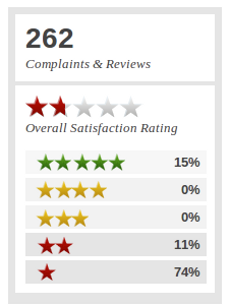 Not too long ago, Walgreens was giving consumers a $25 gift card if they transferred a prescription from another pharmacy. Nice, no? Not according to the U.S. Justice Department, which announced today that Walgreens has paid $7.9 million to resolve allegations that it violated the False Claims Act, meanwhile giving two whistleblowers $2.5 million for their trouble.
And just how did it Walgreens violate the public trust? Why, by bribing Medicare, Medicaid and other federal health care beneficiaries with those gift cards and other goodies. See, it's illegal to offer a financial incentive that would influence a healthcare buying decision when the health care in question is federally funded. If this sounds outlandish to you, it seems right on target to the prosecutors who burned through taxpayers' time and money pursuing the case:
"This case vindicates and protects the interests of consumers throughout the nation by ensuring that they remain free from undue influence by large retail chains when making decisions about which pharmacies to entrust their own individual health care," said André Birotte Jr, U.S. Attorney for Central District of California.
"The law prohibits pharmacies from using their retail clout to lure patients whose prescriptions are subsidized by the government," said Barbara L. McQuade, U.S. Attorney for the Eastern District of Michigan. "Continuity with a pharmacist is important to detect problems with dosages and drug interactions. Patients should make decisions based on legitimate health care needs, not on inducements like gift cards."
"This case represents the government's strong commitment to pursuing improper practices in the retail pharmacy industry that have the effect of manipulating patient decisions," said Stuart F. Delery, Acting Assistant Attorney General for the Civil Division of the Department of Justice.
The government doesn't deny that Walgreens' advertisement cautioned that the $25 gift offer was not valid with Medicare, Medicaid or any other government program but argued with a straight face that pharmacy employees sometimes let elderly, disabled and poor people make off with the $25 anyway.
Whistleblowers get a gift
But while the feds are determined to stamp out those $25 gifts to healthcare recipients, they happily awarded $1,277,172 each to two whistleblowers -- Cassie Bass, a pharmacy technician formerly employed by Walgreens, and Jack Chin, an independent pharmacist. That two and a half million is in addition to the $7.298,124 that Walgreens must pay the government."
"This settlement makes clear that corporations seeking increased profits over their patients' needs will pay a substantial price," said Daniel R. Levinson, Inspector General for the Department of Health and Human Services. "Violating Federal health care laws, as Walgreens allegedly did by offering incentives for new business, cannot be tolerated."
The Justice Department proudly stated that the take-no-prisoners action against Walgreens is "part of the government's emphasis on combating health care fraud and another step for the Health Care Fraud Prevention and Enforcement Action Team (HEAT) initiative, which was announced by Attorney General Eric Holder and Secretary of the Department of Health and Human Services Kathleen Sebelius in May 2009."
---