---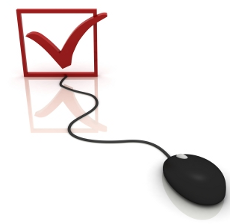 Everyone likes to get something for free, but if you are asked to fill out a survey in order to get that freebie, think twice.
Surveys are a very clever way for marketers to get information about you. At best you'll get annoying emails with "special offers." At worst, your identity might be compromised.
"I recently agreed to participate in a survey Papa John's offered," Clarence, from Kentucky, wrote in a ConsumerAffairs post. "In return, I was told I would possibly receive a $100.00 Papa John's certificate. I found the questions to be very personal in nature, ones that I'm sure my answers were sold to businesses that matched my answers. I feel that I have been duped by Papa John's, and it came as a big surprise. I never would have thought Papa Johns would take part in something like this."
Seems harmless, right?
Filling out a survey might seem harmless, but stop and think for a minute. If a company is willing to give you a $100 gift certificate, they obviously expect to profit even more from your answers. They may, in fact, sell your survey results, complete with contact information, to a third party.
Over the years ConsumerAffairs has heard from consumers who found unauthorized charges on their credit cards after filling out a survey. Some survey's are simply fronts for scams.
Some survey scams start with a telephone call. "Nick called and asked if I would like to take part in a survey. For my participation, he would send me two free DVD's," wrote Chris of Portland, Oregon. "Once the brief survey was completed he told me that he would be sending me two free copies of 'Girls Gone Wild' and all I had to pay for these 'free' DVD's would be the shipping. He said that he would have to verify my age and this is done by credit card. I asked him, 'Do you really think I would give my credit card to some stranger who calls me?' He replied, 'Yeah, people do it all the time.'"
Read the privacy policy
If you are tempted to fill out an online survey at a website, be sure to read the company's privacy policy, to make sure you understand what you're getting into. Here's a portion of the privacy policy of a site called PaidForResearch.com:
"Paid for research depends on advertisements to offer its free services. We make effort to get you the best offers and user experience on our site. We may always use and share with others your personal information for managing your account and to enable us to generally respond to you. Paid for research may also use personal information for any marketing and survey purpose on behalf of itself and its trusted affiliates and subsidiaries. Paid for research may disclose personal information to third party agents and independent contractors that help us conduct our marketing and survey efforts..."
Filling out a survey is probably never a good idea, and almost never worth what you think you are getting in return. As a final straw against the idea, consider this: if you fill out a survey, it establishes a relationship between you and the marketing company, providing a loophole to the Do Not Call law. Meaning, of course, you can look forward to telemarketing calls from these folks around meal time.
---