---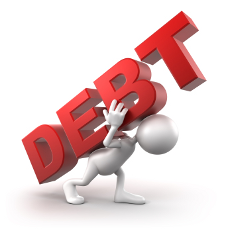 The credit crisis of 2008 was caused, in part, by too much lending to people who couldn't afford the loans. So-called subprime loans were particularly harmful to the housing market, because high-risk borrowers were lured in with low-rate "teaser loans" that readjusted to unaffordable monthly payments.
Equifax, one of the three credit reporting agencies, says after a big drop, subprime loans are beginning to rise again. The biggest increase is seen in subprime credit cards accounts.
The report shows lending to sub-prime consumers showed a 41 percent increase from 2010 to 2011 as sub-prime borrowing hit a four-year high in Dec. 2011 with 1.1 million new bank credit cards issued.
New sub-prime card limits grew 55 percent from 2010 to 2011. At $12.5 billion in 2011, bankcard limits are at their highest level since 2008, when they hit $27.4 billion.
Subprime credit cards
Bank credit card growth continues, but is still well below pre-recession levels. In 2011 39.9 million bankcards were opened, an 18 percent increase from 2010 and the highest total since 2008.
"The evidence of increased lending to sub-prime consumers demonstrates banks' ongoing efforts to grow lending by providing credit opportunities to more consumers," said Equifax Chief Economist Amy Crews Cutts. "Year-over-year results show borrowers are taking advantage of the new opportunities and seeking to diversify their financial activity, which is building momentum toward economic improvement."
But will history repeat itself? Will subprime borrowers get lured into loans that they really can't afford? The jury is still out.
Leading up to the 2008 credit crisis, subprime mortgages were the biggest culprit. But these days, banks are lending less money for houses, period.
Subprime auto loans
Instead, there are more subprime auto loans, which has helped carmakers record robust sales figures over the last year or so. Subprime borrowers are gaining share in new auto loan originations, especially in the auto finance segment where they now make up over 46 percent of the market; prime borrowers make up a larger share - 83 percent - among auto bank originations, but have also lost share over the past two years to subprime borrowers. New auto finance loan amounts increased $11.6 billion from 2010 to 2011, hitting the highest originations level since 2007.
Similarly, auto bank loan amounts were up 14% from 2010 ($162.1 billion) to 2011 ($187 billion), nearly reaching the levels seen pre-recession.
According to Equifax, subprime lending has also increased in the area of college loans. As of December 2011, nearly 66 percent of newly originated student loans were held by higher-risk borrowers.
Among total outstanding student loan balances, low-risk borrowers have seen declining share though they still dominate; as of February 2012, low-risk borrowers accounted for 37 percent of outstanding student loan balances, while high-risk student borrowers accounted for almost 35 percent.
Total consumer debt in the U.S. currently stands at $11 trillion, a decrease of 11 percent from its peak in Q4 2008 at $12.4 trillion. The drop is driven by a nearly 12 percent drop in home financing balances, which fell from $9.8 trillion in 2008 to $8.7 trillion in February 2012. Non-mortgage and non-student consumer debt balances also fell sharply from the early 2008 peak of $2.05 trillion. After reaching a post-recession low of $1.60 trillion in May 2011, consumer debt balances have risen about two percent.
---