---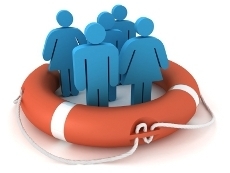 When people reach a certain age, they begin to ponder the end of life and what they will pass on to their children. If they don't have many assets, they look to life insurance as a quick way to build an estate, or at least cover their funeral expenses.
But for people 70 and over, getting reasonably priced life insurance isn't always as simple as the TV commercials make it seem. Paul, of Yorktown, Ind., found that out when he learned the premiums on the life insurance policy he had been paying on for years were about to rise dramatically.
"I took what remaining cash value I had and as a AARP member applied to New York Life," Paul wrote in a ConsumerAffairs post. "I was honest and supplied my medical information with the application."
Paul says he has Type II diabetes which is controlled with medication but is otherwise an active, healthy 72-year-old. He was angry when New York Life turned him down for coverage.
Coverage might not start right away
Alta, of Manassas, Va., says her parents signed up for AARP's New York Life policy, which had a two-year waiting period.
"My mother passed away five days before a two-year waiting period for her life insurance policy," Alta writes. "She and my dad took out a small policy each of $5000 to cover their funeral. They were told they were getting the guaranteed life that AARP and NY Life advertise in the mail, email and on TV. What NY Life gave them was a group life and because my mom signed the paper, they now will not pay her life insurance -- leaving my dad to pay the funeral cost that he cannot afford."
Currently, AARP offers four different life insurance products for seniors and they are very different. The lowest level, for example, is limited to a $50,000 death benefit but will be cancelled when the policyholder turns 80, or perhaps even sooner. It starts with low premiums that rise as the policyholder gets older.
Lifetime coverage, or maybe not
The two higher levels offer protection that can last a lifetime, in some cases. The benefit is limited to $50,000 in one case but only $15,000 in the other. The latter is the only policy that does not base acceptance on existing health issues.
All four of the products have no requirement for a physical exam, which is featured prominently in marketing materials. It might lead some seniors believe that life insurance at an advanced age is easy to get and affordable. It rarely is ... for obvious reasons.
Life insurance companies always play the odds. They are betting that you will live long enough to pay them enough to more than offset what benefits they have to pay out. If you don't look like a good bet, they will either pass or price the product they sell to you accordingly.
Many consumers who have reviewed the AARP policies advise others to read all the policy material carefully and talk to a trusted financial adviser before making a decision.
---