---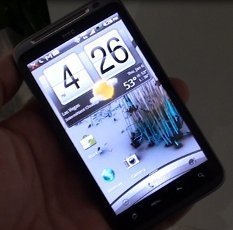 In many ways, losing your cell phone is like losing your wallet. Not only can the finder make unlimited calls, they can download all sorts of expensive games and other software, charging it, of course, to you.
As smartphones have gotten more expensive, the devices themselves can bring money on the black market.
Now the Federal Communications Commission (FCC) and the major wireless carriers have set up a central database of stolen cell phones, helping to prevent reduce their value to criminals.
Two-year ramp-up
Wireless providers will set up and maintain the database during the two-year ramp-up period.
More than 40 percent of all robberies in New York City involve smartphones and other cell phones. The situation is getting worse: In Washington, D.C., cell phones were taken in 54 percent more robberies in 2011 than in 2007, and cell phones are now taken in 38 percent of all DC robberies.

Other major cities have similar statistics, with robberies involving cell phones comprising 30-40 percent of all robberies.
A recent Symantec study indicates that a loss or theft of an unsecured smartphone often results in access to sensitive personal data. FCC Chairman Julius Genachowski, with the support of major city police chiefs and the wireless industry, announced the new initiatives by wireless carriers, initially including AT&T, T-Mobile, Verizon and Sprint who cover 90 percent of US subscribers, to deter theft and secure customer data.
System to be online in six months
Within six months, when Americans call their participating wireless provider and report their wireless devices stolen, their provider will block that device from being used again. This system will be rolling out globally using common databases across carriers over the next 18 months, according to the FCC.
A parallel campaign will encourage users to lock their phones with passwords. Smartphone makers will notify and educate users in the most highly visible ways—through messages on the smartphone itself and through "Quick Start" user guides—about how to use passwords to deter theft and protect their data.
The industry will also educate users on lock/locate/wipe applications. Wireless providers will directly inform their customers about how to find and use applications that enable customers to lock/locate/and wipe smartphones remotely.
---