---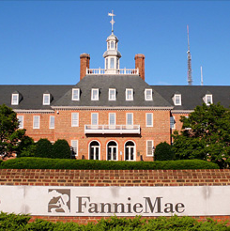 Iowa Attorney General Tom Miller has joined those who are urging the overseer of Fannie Mae and Freddie Mac, which own a majority of the nation's home loans, to reverse his refusal to implement loan principal forgiveness in the agencies' loan modification programs.
In a letter to Edward DeMarco, Acting Director of the Federal Housing Finance Agency (FHFA), Miller and a coalition of 11 state attorneys general argue that the failure to offer underwater borrowers principal write-downs obstructs the effective resolution of the nation's foreclosure crisis and harms struggling homeowners and investors.
Goal is to lower re-defaults
"We think that it's pretty clear that when principal reduction is used in the right circumstances, the re-default rate will be very low. I feel strongly that it's one more tool needed to help rebuild our economy through addressing the foreclosure crisis," Miller said.
Miller is no stranger to the issue. Last year he chaired the task force of 50 state attorneys general who negotiated a settlement with five major loan servicers implicated in the the robo-signing scandal.
Given Demarco's recent acknowledgment that principal forgiveness may be beneficial to both homeowners and investors, Miller says the letter advocates for swift implementation of principal forgiveness in federal loan modification programs.
"FHFA's continued position that principal forgiveness conflicts with its goal of asset preservation is not supported by real data," the attorneys general write.
Incentive
The state officials argue that principal forgiveness restores a borrower's status as a stakeholder and provides them a stronger incentive to maintain payments.
In the letter, the attorneys general argued that the increase of incentive payments to investors for allowing forgiveness under the Home Affordable Modification Program (HAMP) should also reduce concerns regarding the potential impact on the financial stability of Fannie Mae and Freddie Mac as either owner or guarantor of these loans.
The letter also says that reluctance to engage in principal forgiveness based on the inability of internal computer systems to handle new programs is not an excuse as the nations' largest banks overcame similar concerns after the national mortgage servicing settlement just finalized.
"More than five million people have lost their homes due to foreclosure in the past five years, with millions more on the brink of foreclosure," the letter points out. "Effectively resolving this foreclosure crisis is a key to restoring a healthy economy for our entire country."
Because Fannie Mae and Freddie Mac own a majority of the nation's home loans, Miller says they must be a leader in the arena of loan modification best practices, and not an obstruction.
---