---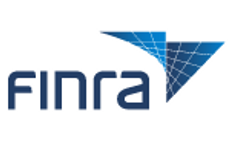 A Long Island, New York, brokerage firm has been fined $2.3 million for charging retail customers excessive markups on municipal bond and collateralized mortgage obligation (CMO) transactions over a two-year period, causing the firm's retail customers to pay unfairly high prices and receive lower yields than they otherwise would have received.
A Financial Industry Regulatory Authority (FINRA) hearing panel imposed the fine on David Lerner Associates, Inc. and ordered the firm to pay restitution of more than $1.4 million, plus interest, to affected customers.
The panel also fined its head trader William Mason $200,000 and suspended him for six months from the securities industry. The ruling resolves charges brought by FINRA's Department of Enforcement in May 2010.
1,500 transactions
The panel found that from January 2005 through January 2007, DLA and Mason charged retail customers excessive markups in more than 1,500 municipal bond transactions and charged excessive markups in more than 1,700 CMO transactions from January 2005 through August 2007.
FINRA rules require that the amount of a markup must be fair and reasonable, taking into account all relevant factors and circumstances, including the type of security involved, the availability of the security in the market and the amount of money involved in a transaction.
The hearing panel decision notes that Lerner's municipal bond and CMO trades reflected a pattern of intentional excessive markups. The municipal bonds and CMOs in the transactions were all rated investment grade or above, and were readily available in the market at significantly lower prices than DLA charged.
Investors can obtain more information about, and the disciplinary record of, any FINRA-registered broker or brokerage firm by using FINRA's BrokerCheck. FINRA makes BrokerCheck available at no charge. In 2011, members of the public used this service to conduct 14.2 million reviews of broker or firm records. Investors can access BrokerCheck at www.finra.org/brokercheck or by calling (800) 289-9999.
---