---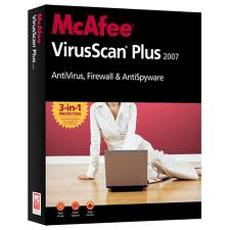 A federal judge refused to approve a proposed settlement to a class action lawsuit that claimed McAfee and an advertiser conspired to trick consumers into buying services from an unrelated third party, and then gave out their banking information to complete those purchases.
U.S. District Judge Lucy Koh said the settlement agreement "does not pass muster," and said she found it impossible to differentiate between class members who actually downloaded the advertiser's software and those who did not, Courthouse News Service reported.
The 2010 suit, filed in the U.S. District Court for the Northern District of California, says that consumers who purchase security products directly from McAfee's website are presented with a misleading pop-up display [that] leads them to unwittingly enroll in subscription-based services offered by a third party, Arpu Inc.
According to the suit, McAfee transmits customer credit/debit card and billing information to Arpu Inc. and receives an undisclosed fee for each consumer.
Customers say they clicked the "Try It Now" pop-up and unwittingly bought the Arpu product called PerfectSpeed because they thought clicking was a necessary step toward downloading McAfee's anti-virus software. Arpu charged $4.95 a month for PerfectSpeed after a 30-day free trial, using the credit card information already on file.
Class members who did not download the software reached a $1.2 million settlement with McAfee and Arpu in July 2011. A separate class of customers who downloaded Arpu's software never reached a final agreement.
The judge took issue with that and rejected the non-downloaders' claims that it was fair for the others to receive nothing from the settlement.
"Those who did not download the Arpu software claim that they were charged for something that they never received. In contrast, the downloaders are in a different position," the judge wrote.
---