---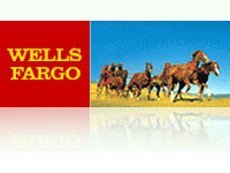 It's generally accepted that a foreclosure in the neighborhood has a negative impact on other houses nearby. But is the impact felt more severely in predominately minority neighborhoods?
The National Fair Housing Alliance (NFHA) and four of its member organizations believe that it does, and that it is no accident. The groups have filed a federal housing discrimination complaint against Wells Fargo & Co. and Wells Fargo Bank, N.A.
The groups say the complaint is the result of an undercover investigation of Wells Fargo's bank-owned properties that found foreclosed properties in white areas are much better maintained and marketed by Wells Fargo than such properties in African-American and Latino neighborhoods.
Investigation covered 218 properties
The complaint details the results of an investigation of 218 foreclosed properties owned by Wells Fargo. The groups say the results show that Wells Fargo has engaged in a systemic practice of maintaining and marketing its foreclosed, bank-owned properties, also known as Real Estate Owned or REO, in a state of disrepair in minority communities while maintaining and marketing REO properties in predominantly white communities in a far superior manner.
The Wells Fargo investigation evaluated REO properties in the eight metropolitan areas of Atlanta, GA; Baltimore, MD; Dallas, TX; Dayton, OH; Miami/Fort Lauderdale, FL; Oakland/Richmond/Concord, CA; Philadelphia, PA; and Washington, DC. One item in the complaint was the lack of real estate signs in front of foreclosed homes in minority neighborhoods.
Without a "for sale" sign, for example, potential homebuyers would simply not know the property is available. Also, if there is storm damage or unauthorized occupants, neighbors have no one to call. With a for sale sign, neighbors can call a real estate agent to report these kinds of problems.
More signs in white neighborhoods
The complaint says almost twice as many for sale signs were found in white communities than in communities of color in Philadelphia, PA and Oakland, CA. In Washington, DC, there were four times as many for sale signs in white neighborhoods than in neighborhoods of color, the groups say. There were no for sale signs at 90 percent of Wells Fargo properties in Dayton, Ohio's minority communities.
"Wells Fargo's disregard for homes in communities of color has severely damaged these communities," said Shanna L. Smith, NFHA President and CEO. "The company has also hindered this nation's efforts to promote fair housing and is in clear violation of the Fair Housing Act."
The National Fair Housing Alliance in Washington, D.C., and four of its member organizations – the Miami Valley Fair Housing Center in Dayton, Ohio; Housing Opportunities Project for Excellence in Miami, FL; Metro Fair Housing Services in Atlanta, GA; and North Texas Fair Housing Center in Dallas, TX – evaluated the maintenance and marketing of REO properties for the existence of 39 different types of maintenance or marketing deficiencies, such as broken windows and doors, water damage, overgrown lawns, no "for sale" sign, trash on the property, and other deficits.
---