---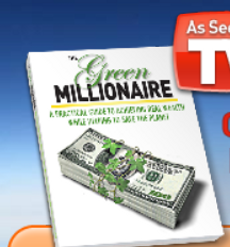 There's no free lunch. Haven't we all been told that time after time? So when marketers offered a "free" book telling consumers how to fuel their cars and power their homes at no cost, the Federal Trade Commission (FTC) was more than a little dubious.
The catch, the FTC says, was consumers who requested the book got a bill for an online magazine they never ordered. In a settlement, Green Millionaire LLC has agreed to pay almost $2 million in refunds and not make misleading product claims in the future.
Negative option
The FTC says the case is an example of its effort to end abuses associated with "negative option" marketing, in which the seller interprets consumers' silence or inaction as permission to charge them. In particular, regarding Internet-based negative-option offers, the order requires the defendants to provide a check box disclosing the most critical terms of the negative-option program: all costs associated with it, that consumers are agreeing to pay the costs, the length of any trial period, and that consumers must cancel to avoid the charges. Consumers must then affirmatively select the check box for the defendants to process any billing information.
That's very different, the FTC complaint says, from the way the defendants marketed the Green Millionaire Book in television and Internet ads. The ads falsely claimed the book would describe "how to get free gas for life," "how to put solar panels on your roof for free," and "how to make your electricity meter go backwards paying you," with phony testimonial statements such as "I don't pay for electricity" and "I don't have car payments, and I don't pay for fuel."
'Just pay a small shipping charge'
The Green Millionaire websites allegedly asked consumers to provide their credit card or bank account number to pay a small shipping and handling fee, without clearly disclosing that they would be charged $29.95 for a two-month subscription to an e-magazine, or $89.95 for a one-year subscription.
The defendants allegedly violated the FTC Act by failing to disclose the subscription program, that customers would have to cancel it to avoid additional charges, the program's cost and how to cancel it, and when they must cancel to avoid charges. They also allegedly debited or charged consumers' bank or credit card accounts without their consent, misrepresented the book's contents, and used unsubstantiated endorsements.
Green Millionaire not alone
These same tactics are used by dozens of other marketers to sell other types of products to unsuspecting consumers. It's possible this is the first of other similar settlements to come.
In an encouraging sign for consumers, the settlement order also prohibits the defendants from using consumers' billing information to obtain payment without first getting their consent, as well as failing to clearly disclose the terms of any refund or cancellation policy and failing to promptly honor a consumer's request for a refund or cancellation.
If other marketers are also required to meet these standards, it could well reduce the number of consumers complaining they are being billed for products and services they don't want and never ordered.
---